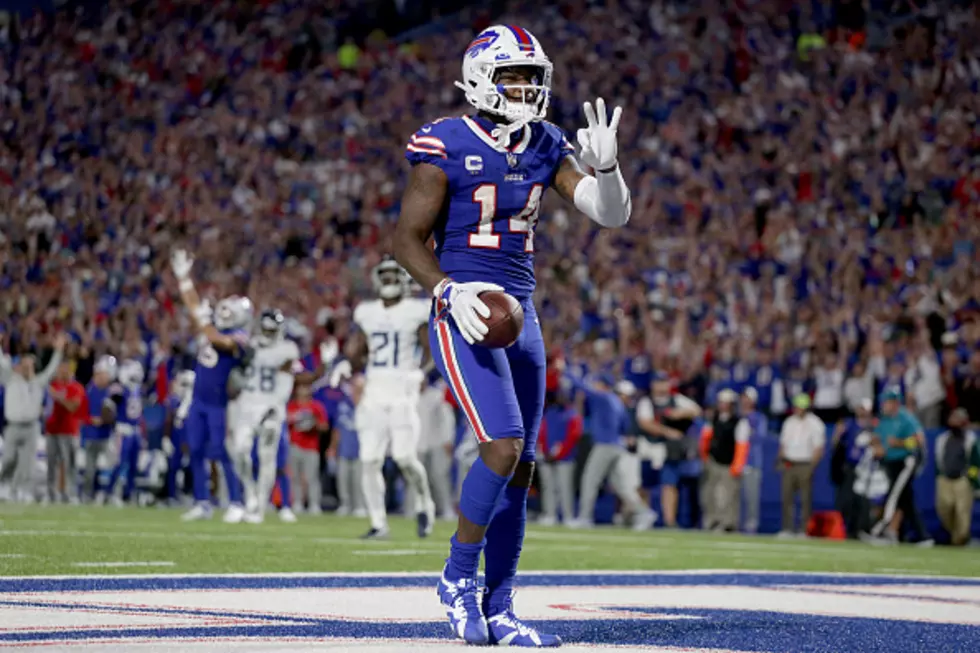 New Odds of Buffalo Bills Winning Super Bowl INCREASED
Getty Images
Are the Bills the favorite in Vegas to win it all this year? Last night on television, ESPN had a graphic with 4 teams that had the best Super Bowl odds. Tom Brady and Tampa Bay were at the top of the list with a 20% chance followed by the Buffalo Bills and the Kansas City Chiefs each at 13%.
After the Buffalo Bills' massive blowout of the Tennessee Titans on national football last night, the odds have changed and Bills fans are going to love it.
There were two National Football League games yesterday both the Buffalo Bills and Philadelphia Eagles being victorious. After both of their wins, both teams' odds of winning the Super Bowl went WAY UP.
Here are the new Super Bowl odds according to the Inquirer:
The Buffalo Bills leave later this week to travel to Miami. Buffalo will take on the 2-0 Dolphins on Sunday at 1 PM. The odds for the season MVP have changed too. Jalen Hurts odds of winning the Most Valuable Player award also continue to go up. "Only Josh Allen (+275) and Patrick Mahomes (+450) have shorter odds than Hurts (+900) at BetMGM."

 
Best Buffalo Bills Fan Tailgating Pictures After Big Bills Win
Check out some of the best fans in the world after the big Buffalo win yesterday!
Complete List Of Buffalo Bills Available On Cameo
The Top 40 Pizza Places in Western New York
The best pizza spots in Buffalo!