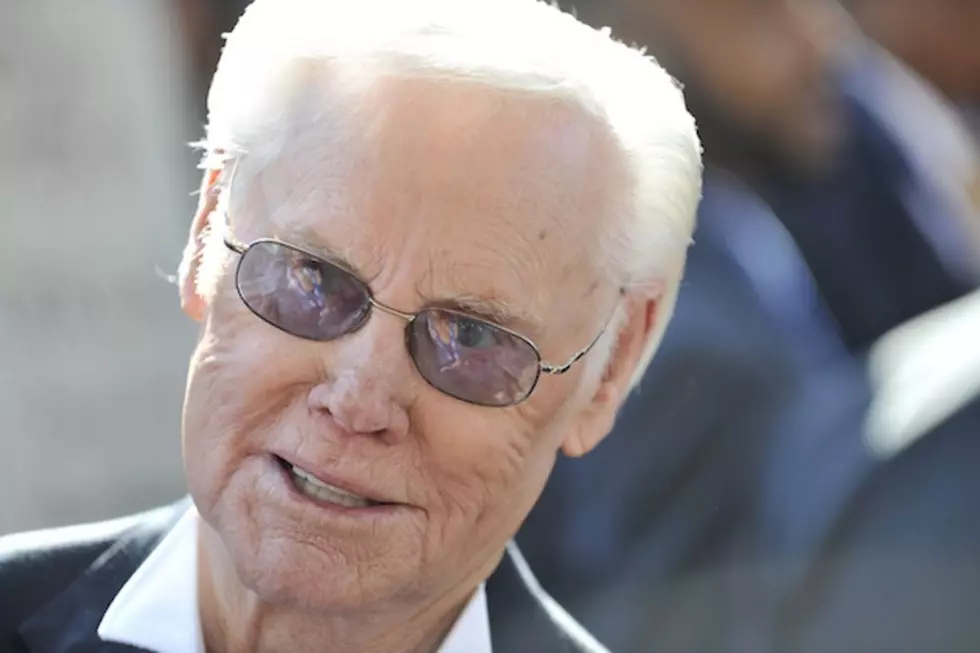 Westboro Baptist Church to Picket George Jones' Funeral
Toby Canham, Getty Images
Westboro Baptist Church has announced that they will picket the funeral of country great George Jones, which is to be held Thursday (May 2) at the Grand Ole Opry House in Nashville. 
The organization -- which many rightfully refer to as a hate group -- calls Jones a "drunkard," saying he "used his talent to glorify himself and engage in much adultery," the Tennessean reveals. Allegedly, the demonstration by the group is scheduled to take place at 9:15AM and go until 10:00AM, which is when Jones' service will begin. Attendees are encouraged to form a barricade between WBC and the funeral.
This isn't the first time Westboro Baptist Church's insulting antics have impacted the realm of country music, as the group blamed singer Carrie Underwood for the tragic shootings in Newton, and legend Charlie Daniels furiously spewed his views on the organization, calling them "despicable."
Jones contributed greatly to country music, and the community is hopeful that he will be laid to rest peacefully on Thursday. The singer passed away on April 26 at the age of 81.