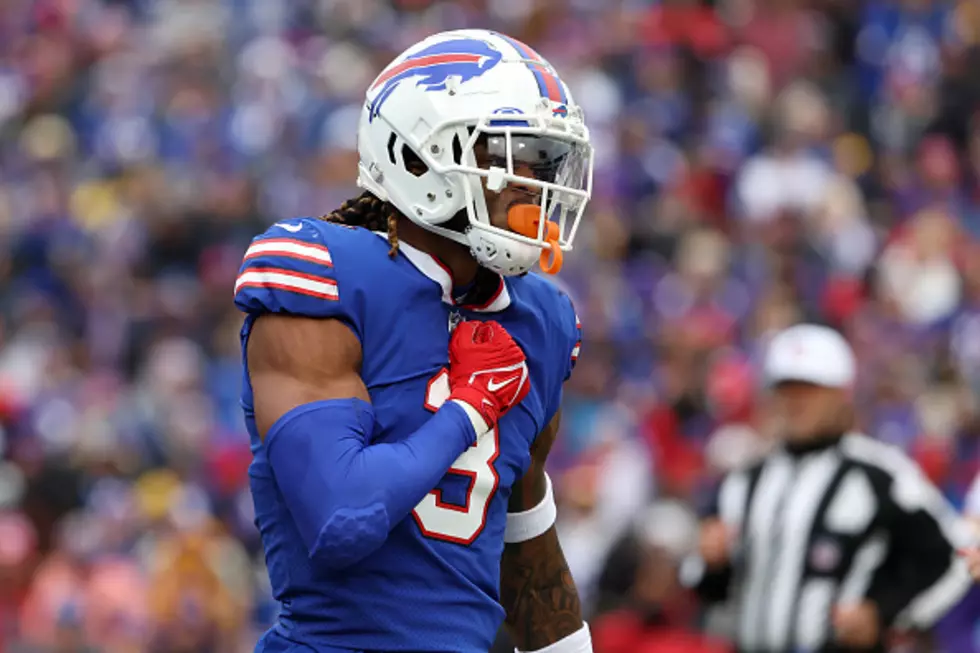 NFLPA Medical Director: Damar Hamlin Will Play Football Again
Getty Images
Buffalo Bills fans have never seen a season with more adversity, than what the 2022 season had.
The Bills had to deal with countless injuries to key players, losing safety Micah Hyde, edge rusher Von Miller, wide receiver Jamison Crowder and tackle Tommy Doyle for the season. Safety Jordan Poyer missed multiple games with injuries, and played through knee and rib injuries.
The Bills lost a home game due to the historic lake effect snowstorm in mid-November, which caused them to play two straight games in Detroit, since the following week was Thanksgiving; which just so happens to be the game that Miller suffered his ACL injury.
The Bills also had their Christmas plans altered, with the blizzard and causing everyone in Erie County to miss out on normal Christmas festivities.
The Bills team had dealt with personal adversities. Dawson Knox's brother passed away last summer and owner Kim Pegula was hospitalized with what we now know was due to a cardiac arrest, which was confirmed by daughter Jessie Pegula this week. Kim is recovering at home.
Then came the Monday Night Football game at Cincinnati's Paycor Stadium against the Bengals.
Safety Damar Hamlin collapsed on the field due to a cardiac arrest and the game was cancelled. Hamlin's heartbeat was brought back on the field and his life was saved by the doctors and trainers who acted fast.
Hamlin's recovery has been special to watch, as he is now out of the hospital and continuing his recovery. However, due to the nature of his medical issue, his football future is clouded.
On Wednesday, the National Football League Players Association's medical director, Thom Mayer, said on Sirius/XM radio that Hamlin will play professional football again.
Mayer "guarantees" that Hamlin will play football again.
As of now, there is no indication that Hamlin will play again but this is encouraging news and hopefully, Hamlin can be medically cleared to play next season.
22 Famous Buffalo Sports Phrases Every Die-Hard Bills and Sabres Fan Knows
Being a sports fan in Buffalo is sometimes like knowing a different language. Here are 22 of our favorite Buffalo sports phrases you already know if you're a huge fan! And if you're new here, here's how to catch up.
16 Buffalo Bills With Some Of The Best And Worst Nicknames
Complete List Of Buffalo Bills Available On Cameo