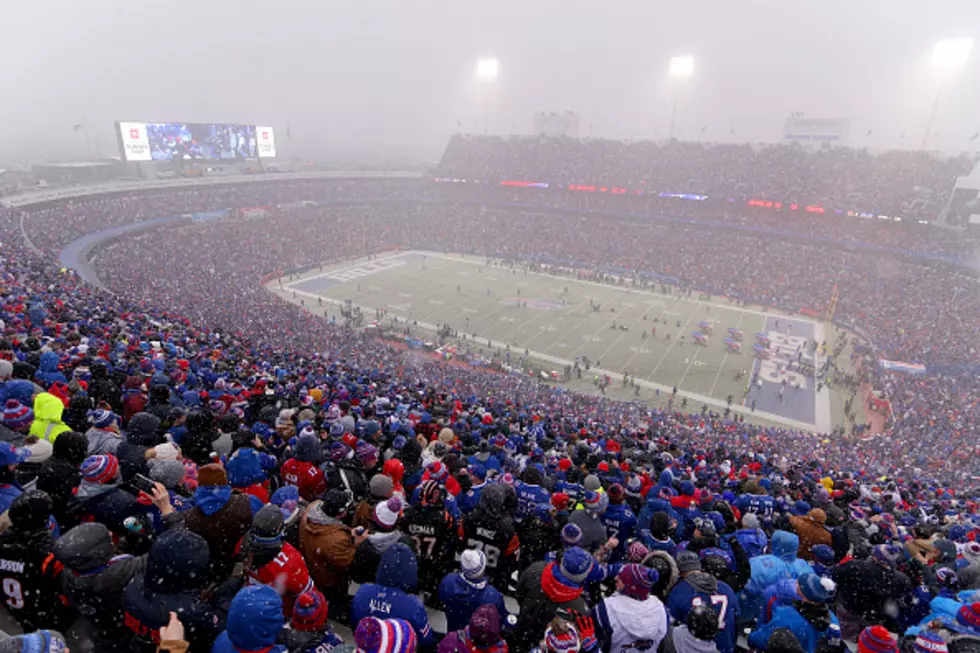 Did Stefon Diggs Really Say This to Josh Allen During the Loss?
Getty Images
The Buffalo Bills players cleaned out their locker rooms on Monday, as they were a day removed from their 27-10 defeat to the Cincinnati Bengals in the AFC Divisional round on Sunday.
The game did not go the way the Bills wanted and that's a severe understatement. It was the worst performance by the Bills on both sides of the ball since the November regular season game against the Indianapolis Colts in 2021. Before that, you probably have to go back to 2019 or 2018 for a game the Bills got outplayed and out-coached, that badly.
One takeaway from the game was the video of Bills star wide receiver Stefon Diggs speaking to Josh Allen and being visibly frustrated in the second half.
It does appear Diggs is upset at Allen or voicing frustrations at the offense's performance.
According to Dave Myers of Built in Buffalo, reports he's heard is that Diggs was not frustrated at Allen. It was more in reference to offensive coordinator Ken Dorsey.
"Don't listen to him."
Diggs did not speak to the media after the game or on Monday. Josh Allen did not specify what Diggs said, only that he was indeed frustrated and is a great competitor.
We will never know for sure what Diggs said to Allen but if it is a reference to Dorsey, that's not good for the offense moving forward.
The Bills won't overhaul the roster but it's very evident that they need a retooling, especially along the line of scrimmage and at wide receiver (behind Diggs). Those two areas simply are not good enough and it has forced Allen to take on more responsibility than he needs to.
Patrick Mahomes, Joe Burrow, Jalen Hurts and Brock Purdy -- the four remaining quarterbacks are aided tremendously by their weapons and offensive coordinators. That's not diminishing their talents, in the case of Mahomes and Burrow, most agree they are in the top three quarterbacks in football for pure talent.
But they get helped out. The Bills need to do that in 2023 for Allen. They have to pass block better. They have to be able to run the ball better, especially this time of the year...and they need better weapons for Allen on offense.
It can't be relying on Diggs all the time.
Complete List Of Buffalo Bills Available On Cameo
Top 10 Running Back In Buffalo Bills History
As we get ready for another season of Buffalo Bills football, check out the Top 10 running backis in Bills history.
22 Famous Buffalo Sports Phrases Every Die-Hard Bills and Sabres Fan Knows
Being a sports fan in Buffalo is sometimes like knowing a different language. Here are 22 of our favorite Buffalo sports phrases you already know if you're a huge fan! And if you're new here, here's how to catch up.