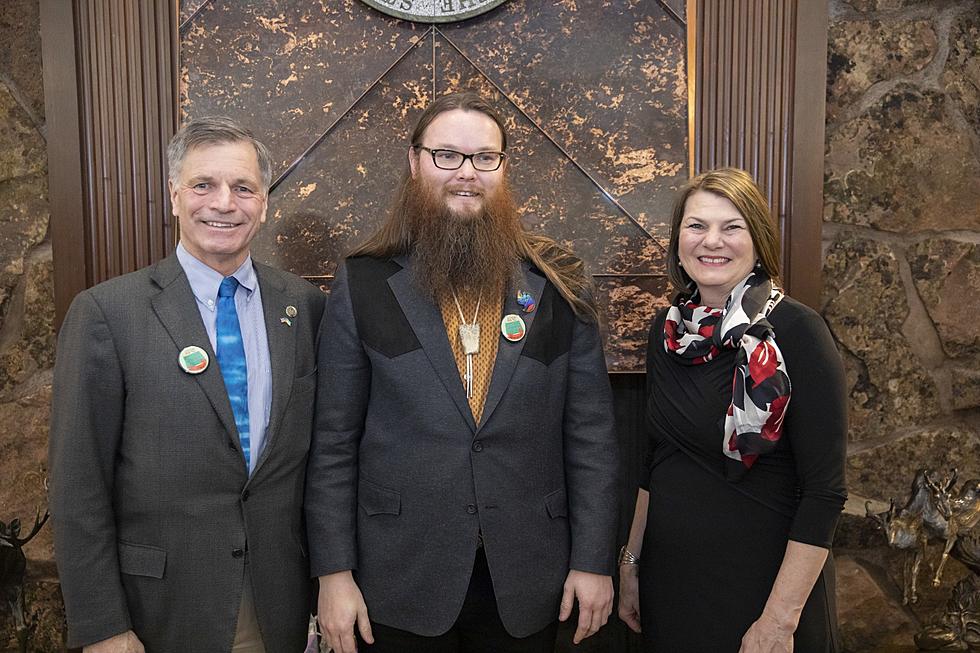 Governor Gordon to Proclaim October as Wyoming Arts & Humanities Month
Wyoming Arts Alliance Courtesy
The Wyoming Arts Alliance and Ucross Foundation recently announced that Governor Mark Gordon will issue a proclamation designating October as Wyoming Arts and Humanities Month during the Ucross 40th Anniversary Gala on September 27 in Ucross, Wyoming.
This per an email from the Wyoming Arts Alliance Director Andrew Schneider.
In the proclamation, the Governor will emphasize the value of the arts and humanities and urge individuals, schools and businesses to engage with the various artistic and cultural activities available throughout the state.
"Wyoming boasts a rich cultural heritage and is home to a multitude of talented artists, writers, performers, historians and scholars whose work has made a lasting impact on our state's identity. We are thrilled that Governor Gordon is showing this support of the arts through the proclamation," said Andrew Schneider, Wyoming Arts Alliance Director of Operations. "The arts and humanities are intrinsic to the well-being and vitality of our state, strengthening every last one our communities in big and small ways."
Governor Gordon will make the proclamation after an awards ceremony with First Lady Jennie Gordon during the Ucross gala, which will celebrate the artist residency program's 40 years of providing writers, visual artists, composers and choreographers from across the world with uninterrupted time and space on its historic ranch in Sheridan and Johnson counties. Gordon managed the Ucross ranch and served as a trustee on the Foundation board.
"Ucross is honored to present the Governor and First Lady with the Outstanding Patrons of the Arts Award and host the Governor's proclamation of Wyoming Arts and Humanities Month," said Caitlin Addlesperger, Ucross Director of External Relations. "This statewide recognition marks the next chapter in the Governor's history of elevating the arts throughout Wyoming, including his time managing the Ucross ranch and serving as a trustee on the Foundation board. We are grateful for his support during Ucross's 40 years as a leading arts organization in Wyoming and across the nation."
Craig Johnson, the best-selling author of the Longmire series and a longtime Ucross neighbor, will introduce the Governor and First Lady to the stage for the award presentation and proclamation.
The Ucross 40th Anniversary Gala will also include performances by Ucross alumni Kate Schutt of New York, New York, and Sarah Sample of Sheridan, Wyoming; a special viewing of the current gallery exhibition, "The Shape of Time: 16 Photographers and Their Creative Paths" with Ucross alumnus and guest curator Keith Davis of Sheridan, Wyoming; and the presentation of the Raymond Plank Award for Visionary Leadership to longtime Chairman Jim Nelson of Big Horn, Wyoming. Ucross 40th Anniversary Gala tickets and tables are available through September 18 or when they sell out. Learn more at ucross.org.
A Mystical Spot in Casper