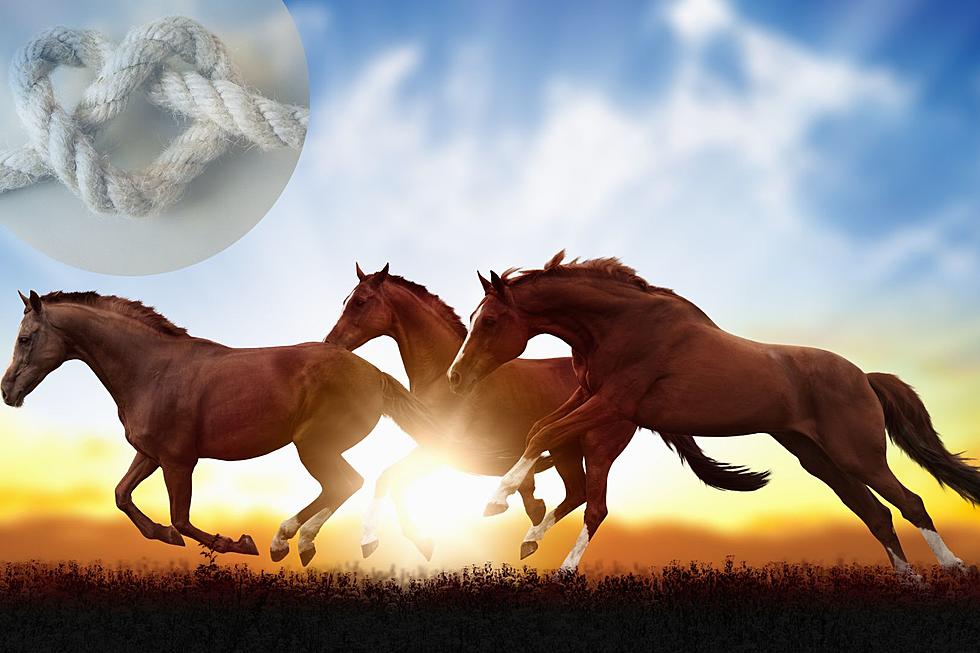 Are You Serious? Wyoming's NOT A Top State For Horse Lovers?
CANVA
There are 50 states in the US. Of the 50, a new study says that Wyoming is NOT in the top 25 for people that love horses.
I know, take a second and let that sink in.
How on earth is that even possible?
Is this a case of population discrimination? Because we have under a million people living here, we can't be one of the best states for horse lovers?
The states with more population, not only have the most people and congestion, but also the most horses.
Texas has 767,000
California has 535,000
Florida has 387,000
Colorado has 265,000
This doesn't mean that they love horses more than Wyoming, does it?
Our state is one of the few that still relies on horses for every day life and work. The cowboy lifestyle and career is still alive on ranches all over the state. Wyoming is home to the 3rd largest rodeo in the world. High schools and colleges have more rodeo teams than they do baseball teams.
Your head will probably explode when you hear the top 10 states for horse lovers
California
Texas (of course)
Florida
Kentucky
New York
Colorado (the only Rocky Mountain state in the top 10)
Ohio
Virginia
Pennsylvania
North Carolina
Where does Wyoming fall on the list? #29. Yep, there are only 21 states (according to this study) that are worse for horse lovers, than Wyoming, in the United States.
Our neighbors, Montana (#27), Idaho (#32), Nebraska (#37), South Dakota (#43) and North Dakota (#45).
There's not doubt that Wyoming loves horses and I don't care how they try to angle the numbers on a survey, but you'll never be able to convince me that Wyoming shouldn't be in the top 5 for horse lovers.
Take A Look At Central Wyoming Spring Branding 2022
Spring Branding is one of those Wyoming traditions that makes you feel proud to be living in the West. It's necessary work that keeps the herds healthy and makes for long hard days, but there is always a sense of pride that comes along with it.
Casper Artist Travis Glasgow's New Art