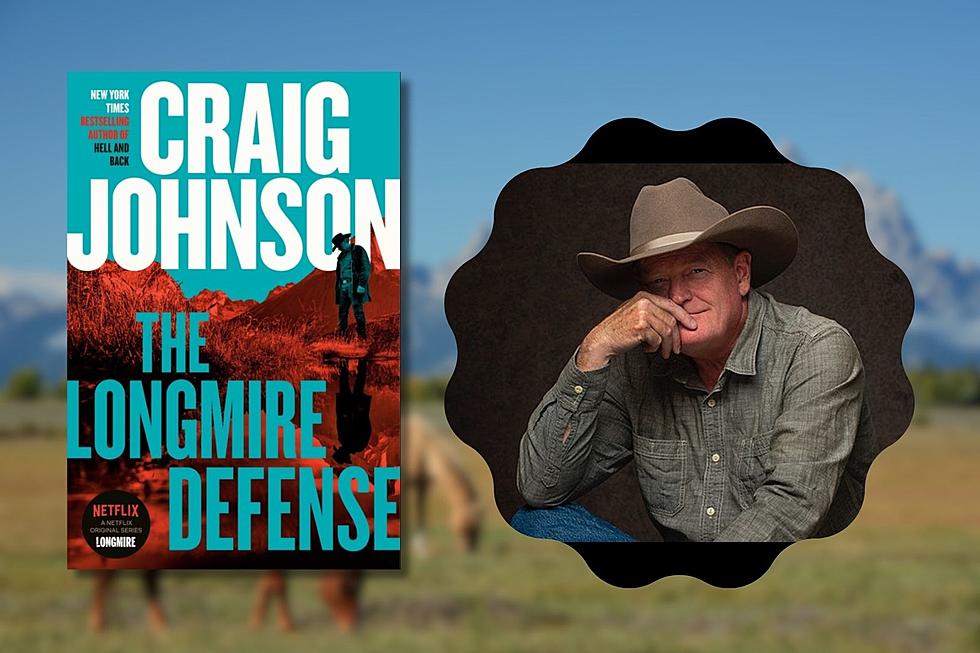 Author Bringing His New Book Tour Back Home To Wyoming
Craig Johnson Facebook/ CANVA
It's been a long road, but Wyoming author Craig Johnson is making his way back home to Wyoming. Not only does Craig call Wyoming home, but so does Sheriff Walt Longmire.
The New York Times best-selling author of the 'Longmire' book series has been on the road for most of the month of September talking all about his new book in the series and latest on New York Time's Best Sellers list: 'The Longmire Defense'.
The Longmire Defense hit bookshelves on September 5th and fans have been snatching the book up, putting it into the top 10 on the New Your Time's Bestsellers list.
To help promote the book and give fans of the series a cool experience, Johnson has been on the road meeting and greeting with fans on a book tour.
Over the last three weeks, he's made stops from coast to coast.
Phoenix, Arizona
Orange County, California
Spokane, Washington
Seattle, Washington
Portland, Oregon
Bend, Oregon
Salt Lake City, Utah
Cleveland, Ohio
St. Louis, Missouri
Houston, Texas
Dallas, Texas
Raleigh, North Carolina
Atlanta, Georgia
Pennsylvania
Denver, Colorado
Now he's headed back to the state where it all began, Wyoming. After a stop in Denver on Friday, September 22, Johnson will be stopping in four Wyoming cities.
Here are the times and locations you can see him in Wyoming
Saturday, September 23 @ 2pm- Cheyenne - Laramie County Library with Barnes & Noble
Saturday, September 23 @ 6pm - Laramie - Blue Mountain Book Store
Sunday, September 24 @ 2pm - Casper - Natrona County Library with Wind City Books
Monday, September 25 @ 6pm - Sheridan - Sheridan Stationary @ Luminous Brewery
Following a short break, he'll wrap up September and begin October in Montana.
Saturday, September 30th @ 12pm - Bozeman - Country Bookshelf
Saturday, September 30th @ 7pm - Livingston - Elk River Books.
Sunday, October 1st @ 1pm - Joliet - Joliet Public Library
The book tour will continue through October and into December, you can see all of the dates, times and locations at Craigallenjohnson.com
Must Read Books From Wyoming Authors
10 Of The Most Famous Wyomingites In History
We asked our listeners to tell us who they thought was the most famous Wyomingite in History, here are the top 10 picks. NOTE: To be a Wyomingite you do NOT have to be born here, but you DO have to have lived here for at least a year.