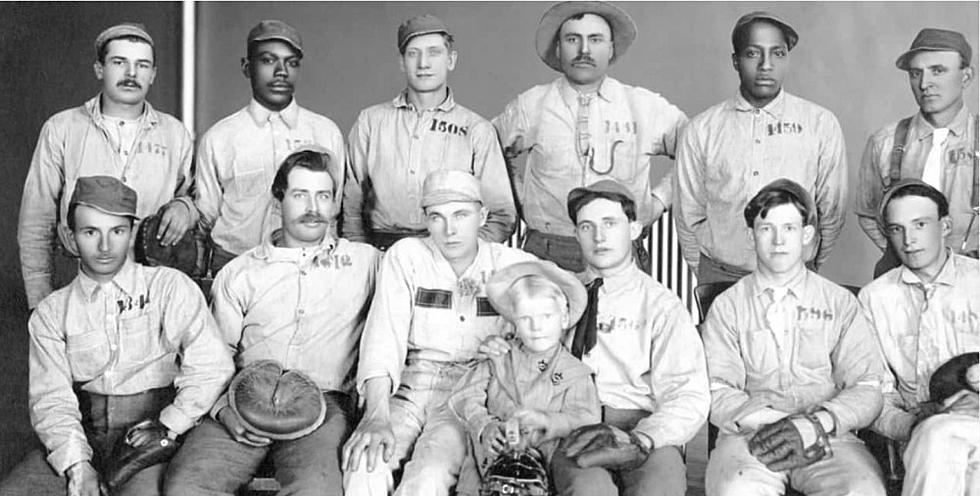 Baseball Was Important To Wyoming Inmates In The 1910's
Photo Credit New York Post
For many kids, baseball is a way of life.
Many times playing baseball is the first team a kid will be on and they'll stick with it, with dreams of being a pro ball player.
In Wyoming, baseball isn't as popular as sports like rodeo, wrestling or football, and schools don't offer baseball as an official sport, but it is still an option for kids. As a matter of fact, Wyoming has produced professional baseball players and currently there's one in Major League Baseball, Brandon Nimmo, who's from Cheyenne playing.
Baseball may not be the top choice in Wyoming, but the sport does have quite the history here. Once upon a time there was a lot riding on every baseball game played by one Wyoming team.
The Wyoming State Penitentiary was home to an all-inmate baseball team a few years after the prison opened. They were called the Wyoming State Penitentiary All-Stars.
This wasn't a team full of prisoners that were given a chance to play the game because of good behavior. The players on the team were some of the worst in the prison.  Actually, they were SO bad, some were on death row awaiting their sentence to be carried out. The team was made up of murderers, rapists, thieves and other hardcore criminals.
They were told that if they played for the prisons team, there was a chance they would commute their sentences. That would mean those that were expected to die, wouldn't.
Why did they put these bad dudes on a baseball team?
The answer is simple...they were good and had were potential money makers for the prison Warden Sheriff Felix Alston and Wyoming Governor Joseph Carey.
Once people found out the team was good, they began to bet on the games. The warden and governor were able to make money from this betting. Wild, right?
The players were being treated differently and more like celebrities than hardcore prisoners. Which was becoming a problem with other prisoners.
When the public found out that there was something shady going on with this baseball team, the Governor created an anti-gambling campaign to convince people he had nothing to do with it, and the warden shut down the team to begin an education program for the inmates. The warden was looked at as a community hero when he took the money that was made from the team to help educate the prisoners, many were high school dropouts.
When the team was dissolved, the prisoners that were once told they may have their death sentence commuted, were right back in their cells awaiting their sentences to be carried out.
Celebrating Opening Day with Awesome Baseball Movies
Some cool baseball movies to enjoy after games and coverage end for the day.
Wyoming's 3 Little Sisters Of Liberty