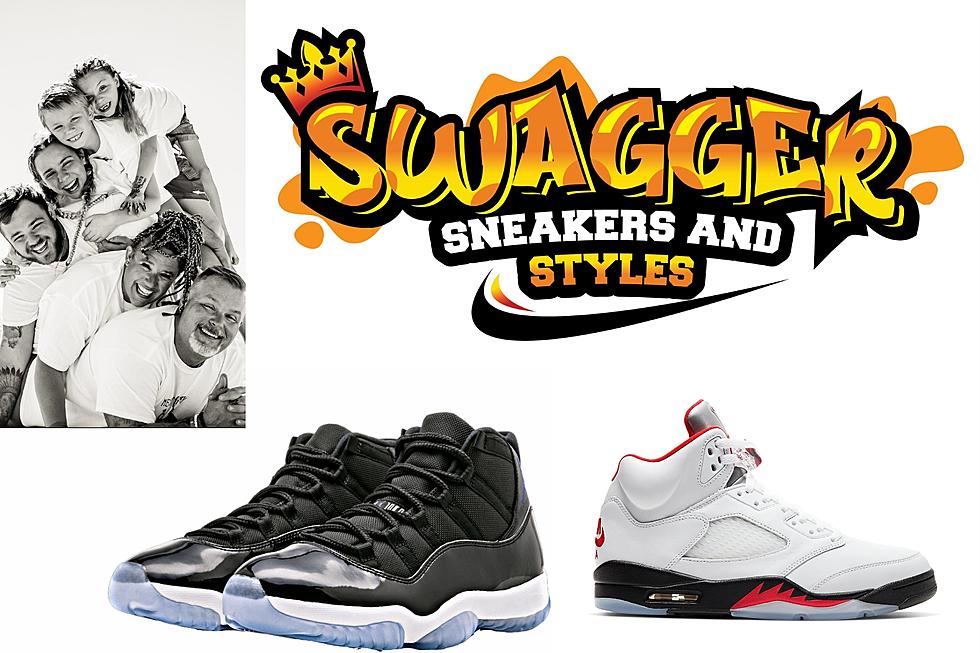 Sneakerheads Welcome New Shoe Store in the Casper Area
Allen Jennings
Canva
If you are a hardcore sneakerhead (like myself), there is one thing that Wyoming has been missing and that's a bonafide urban shoe outfitter.
Fortunately, our prayers have been heard and answered. Swagger Sneakers and Styles is having their grand opening Saturday, November 18th, 2023.
While it is worth noting that Casper, as well as the rest of Wyoming, does have many shoe stores, there aren't any local shops that specialize in high scale footwear, like limited edition Jordans, Yeezys and other urban specialty brands.
This usually means that Wyoming collectors have to travel to major cities, like Denver, or even further away, or worse... result to online ordering, which is dangerous, because knock offs and counterfeits are a very real issue and even if the products are authentic, you don't have the ability to try them on first.
Swagger Sneakers and Styles will change that. I had the pleasure of speaking with owner and operator, Allen Jennings, who himself is a sneakerhead, about the business.
Jennings stated that the store will have a very chill vibe, with music constantly playing throughout the storefront. In addition to the Jordans, Yeezys and Dunks, they also carry special edition Travis Scotts, and clothing lines like A Bathing Ape (often stylized as BAPE), Anti Social Social Club, Hellstar and their own Swagger branded items.
Another major plus for the store is that all their stock is authentic. Jennings stated he actually pays an additional fee to ensure all his stock is authenticated.
The store also has unique hours, which are as follows:
Thursdays & Fridays: 5:00 pm to 9:00 pm
Saturdays: 10:00 am to 6:00 pm
Sundays: noon to 4:00 pm
At the time of this article, the location of the store is a well guarded secret, but the physical address will be made public closer to the official grand opening (November 18th, 2023).
The best way to stay in the loop is to follow them on social media via Instagram (click here), and TikTok (click here).
New Shoe Store Is Now Open Inside the Wolcott Galleria
Gallery Credit: DJ Nyke
Hippie Dabble Is Now Open in Casper
Gallery Credit: Mike Davis - The Bead Dude