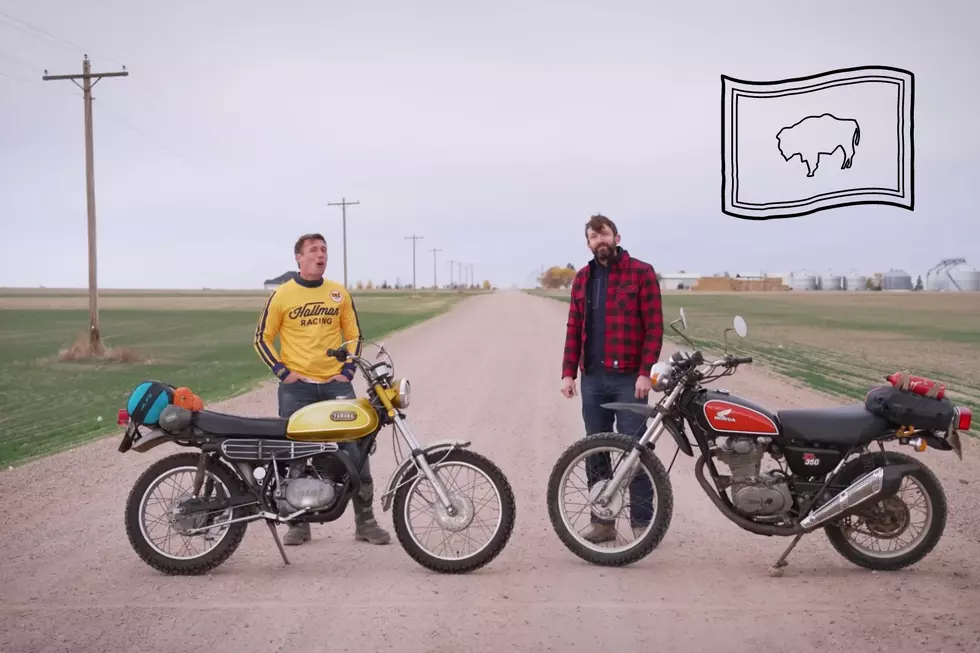 Two Brave Souls Travel 500 Miles Across Wyoming on Dirt Bikes
RevZilla via YouTube
canva.com
There have been several adventurous people that have dreamt of conquering Wyoming's roads, but none quite like these two gentlemen.
Ari and Zack decided to ride their motorcycles (dirt bikes?), completely across the states, only on non-paved roads.
Now for Wyoming, you would think that wouldn't be that hard, but you'd be wrong. It was actually more torturous than you might think. Also, I don't think the duo realized what Wyoming winter actually means. As we residents now, it can go from 45 degrees to -45 degrees (and 2 feet of snow), in a matter of minutes.
Needless to say, the poor fellows found out about our elements the hard way.
Now, on to the good part: these brave souls documented and videoed the entire expedition to share with the world.
The nearly 1-hour video was posted to YouTube channel, RedZilla, along with a caption that read:
Once upon a time, dirt roads were the only roads. In Wyoming there are more dirt roads than almost anywhere else, so Ari and Zack decided to step back in time. They found two vintage dual-sports, a 1975 Honda XL350 and a 1969 Yamaha DT-1, and tried to ride all the way from the eastern border Nebraska to the western border with Utah, without their tires touching pavement. The boys faced snow, wind, and mud for days, and at the end they came home with another epic Common Tread XP adventure.
If you don't have time to watch the entire 51-minute video (although I'd highly recommend making the time for it; it's worth it), you can read about their journey and see various photos from their trek here.
Props to Zack and Ari. I've lived her for more than half my life now and I don't think I'd be brave enough to do this, especially not now that I'm in my 40s, which both of them are too. You have to be very brave and maybe just a little bit crazy, at least to attempt this during the winter months. Kudos to you both!
Tips To Merge Safely Onto Wyoming Roads
Wyoming Driving VS. City Driving