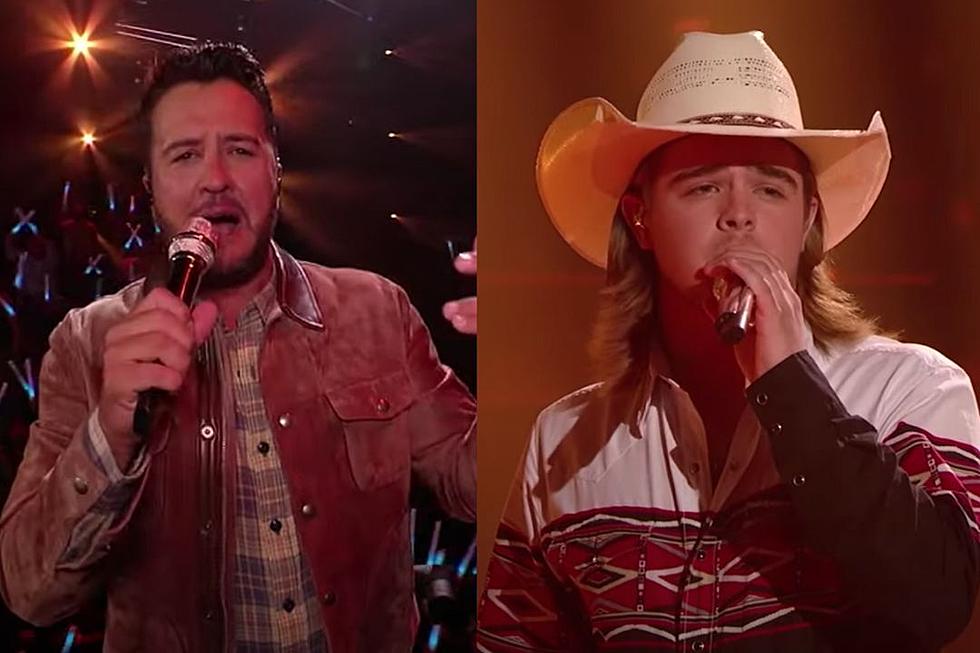 'American Idol': Luke Bryan Joins Country Standout Colin Stough for a Conway Twitty Classic [Watch]
YouTube
Luke Bryan left his judge's chair during Sunday night's (May 21) Season 21 finale episode of American Idol to offer up a performance of his own.
While treating the audience to a live version of "But I Got a Beer in My Hand," Bryan made sure to work all areas of the stage during his performance, a note that had been given to contestants throughout the season. Bryan went above and beyond his own advice, climbing aboard a moving platform that slowly rotated the singer around the circular stage.
After his solo, a package played showing Bryan interacting with one of his "country kids," Colin Stough, who was eliminated earlier in the episode. The pair linked up on stage to offer up their own rendition of Conway Twitty's "Slow Hand."
Bryan let Stough have his moment first before joining in with his signature vocals. While there was less movement compared to Bryan's first song, the judge made sure to incorporate some dance moves and boot stomping to keep the audience entertained. The duet ended with a heartfelt fist bump and Bryan exclaiming "Mississippi" while embracing Stough.
Throughout the competition, Bryan and Stough appeared to share a bond cemented in their country upbringing and love of music. Week after week, Bryan offered up advice and feedback to the hopeful singer. Just earlier in the night, Bryan told Stough, "It's been a pleasure just seeing how you navigate this competition, and how you've grown."
Remaining 'American Idol' Contestants: Season 21
Who is left on
American Idol
? Here are the remaining
American Idol
contestants from Season 21, starting with the Top 26. This list will be edited after each round of voting.
14 'American Idol' Singers Who Secretly Hooked Up — Or Did They?
At least two couples who met through
American Idol
got married, while one more could be headed in that direction. Not all
American Idol
hookups have a happy ending, however. Here are seven of the most talked about meet-ups, plus the
real
scoop on how serious things got.