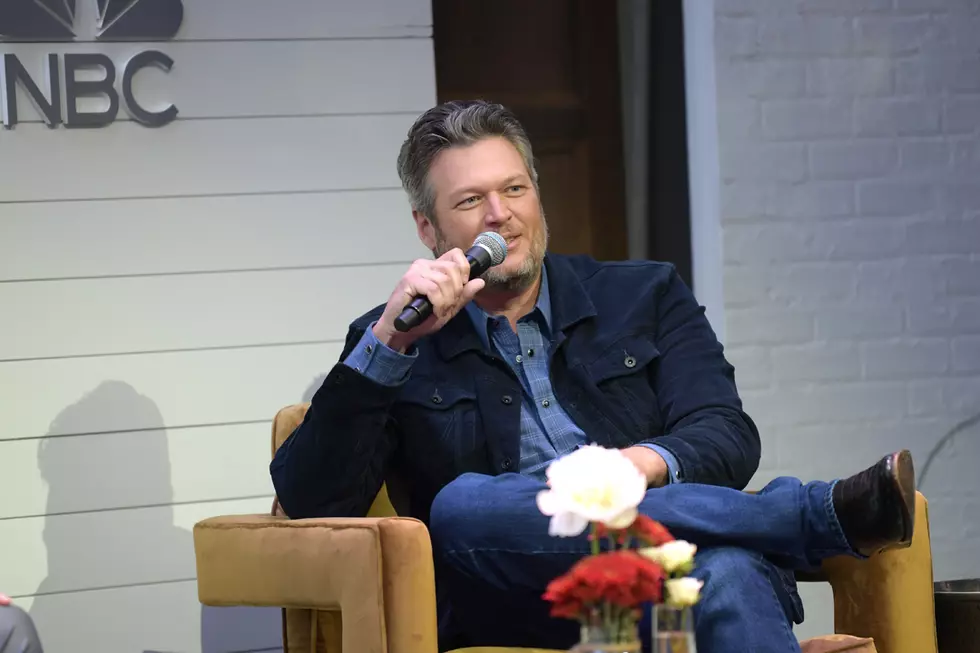 Blake Shelton's Career Would Look Completely Different Without 'The Voice'
Jason Kempin, Getty Images
Blake Shelton will bid farewell to The Voice after Season 23 -- after serving as a coach on the show since its very first season -- and move on to new endeavors, like opening up more locations of his bar and venue Ole Red and helming his own television show, Barmageddon. But the singer is walking away with a hefty dose of gratitude for the Voice, and how it helped earn him the exposure he needed to pursue all these new and exciting endeavors in the first place.
Shelton was recently on hand to celebrate his next bar location, Ole Red Las Vegas, and while talking with media about the new location, he reflected back on key moments in his life -- including the time he spent on The Voice.
Over the years he spent as a coach, Shelton's career has transformed from a country star to a true household name. Being able to earn this level of cross-genre stardom was in part due to the massive cross-section of fans who tuned in to watch him on the show, alongside other judges like Camila Cabello, John Legend and Gwen Stefani -- the latter of whom, of course, is Shelton's wife.
Shelton has been able to leverage that TV exposure to expand his loyal fan base. Those fans now turn up to see him at live shows, tune in to watch him on Barmageddon and visit his Ole Red locations.
Since launching the first Ole Red -- named after Shelton's 2002 hit, "Ol' Red" -- the franchise has grown to five current locations with the Vegas hot spot set to open its doors in 2023. Construction on the Vegas location is officially underway, with an anticipated opening date to land before The Las Vegas Grand Prix's in mid-November.
Despite stepping away from The Voice after season 23, Shelton's schedule will remain full with both live music and Barmageddon. The singer will kick off his Back to the Honky Tonk Tour on Feb. 16. From there he will stay on the road for six straight weekends of concerts concluding at the end of  March. 

The singer has also said he hopes to devote more time to family. Not only does that family include Stefani, but Shelton is also step-dad to his pop star wife's three sons -- and he takes that role very seriously.
"The kids see me as a very important person in their life," he explained when he announced his retirement from the show. "[When they ask], 'Why isn't Blake here?' I take that stuff to heart. I've made plenty of money, but you can't buy time back. I don't want any regrets."
10 Blake Shelton Facts You Probably Didn't Know
In this list of 10 things you didn't know about Blake Shelton, you'll learn what the singer thought of his '90s mullet, what his pet peeves are, what songs he sang when he entered pageants as a kid (yes, really!) and more.