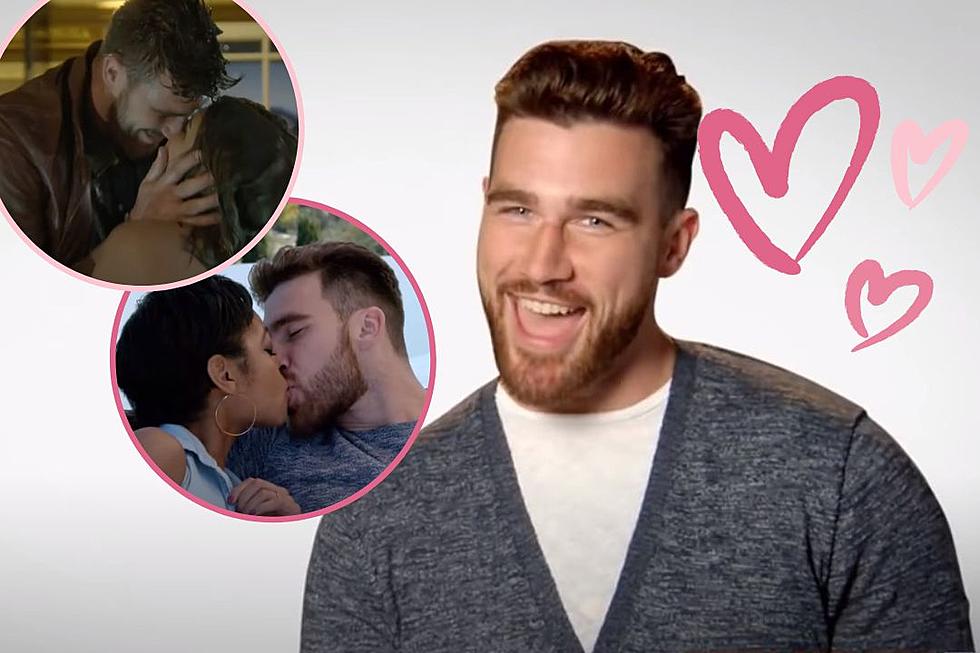 Remember When Travis Kelce Had His Own Reality Dating Show?
YouTube
The roster of Travis Kelce's dating life is actually quite long. Long before the rumors about Kelce's romance with Taylor Swift started, he was just a 26-year-old bachelor looking for love in the wildest way possible: On a reality dating show called Catching Kelce.
The show featured women from each of the 50 states competing for the heart of one man. Yes, that means the Kansas City Chief player dated 50 women at one time.
"When I'm off the field, I am still in the spotlight," Kelce remarked in a promo for the show, which premiered in 2016. "I need a woman that will fit into all aspects of my life, that can get along with my teammates and their wives. So I'm trying a whole new game plan."
The fantastical dating show operated a lot like The Bachelor franchise, save for the famous rose ceremonies. After a massive elimination in the first episode, Kelce narrowed down the playing field to 30 women, who then moved into a mansion in Los Angeles to officially date him.
Kelce continued to cut down the roster week by week until he found "the one." It was Maya Benberry who scored a touchdown with Kelce at the end of the show, though that relationship fumbled just one month later.
Since rumors of Kelce and Swift's romance emerged this month, Benberry has made claims that the eight-time NFL Pro Bowler was unfaithful to her. Sources close to Kelce say the accusations are false.
Kelce also reportedly had an on-again, off-again relationship with sports reporter Kayla Nicole for five years.
Speculations about Super Bowl winner and pop star's courtship started bubbling over the summer, but things came to a head — a confirmation, of sorts — when Swift showed up to the Chiefs' game on Sunday (Sept. 24) at Arrowhead Stadium and sat in a suite with Kelce's mother, Donna.
Kelce and Swift also left the game together and reportedly rented out a restaurant in Kansas City for a private dinner with family and friends.
Pictures: Taylor Swift Watches Travis Kelce Score a Touchdown
Taylor Swift accepted NFL tight end Travis Kelce's invitation to attend his football game on Sunday (Sept. 24). His Kansas City Chiefs beat the Chicago Bears 41-10 in Kansas City. Swift was remarkably excited when Kelce scored a touchdown to make it 34-0.