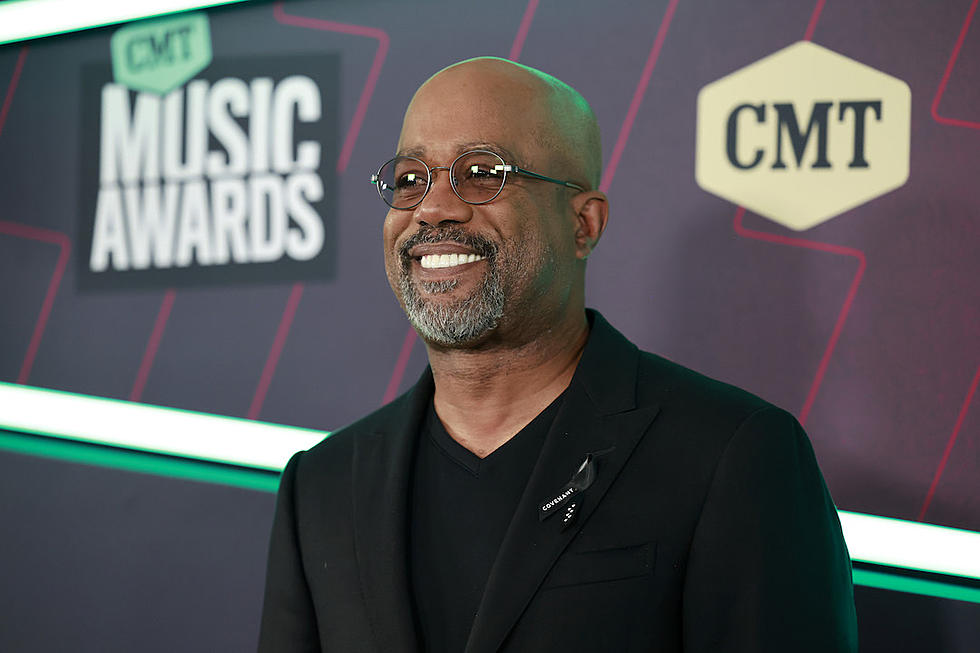 Why Darius Rucker Won't Write Songs With AI: 'It's Scary, Man'
Emma McIntyre, Getty Images for CMT
With artificial intelligence (AI) quickly becoming part of the day-to-day in every industry and aspect of life, it's only natural that country artists would start incorporating the technology into their songwriting sessions.
But not Darius Rucker — he says that an AI chatbot is one co-writer he doesn't plan on ever inviting to a writer's room.
"People wanna use it and everything for songwriting — technology's just way in front of me," the singer told press on Thursday, June 8, backstage at Nissan Stadium before his surprise CMA Fest performance.
"I wanna keep doing things the way I do it, and write songs the way I write songs, and let the chips fall where they may," the star adds, admitting that he's pretty skeptical about AI in general.
"The AI thing is scary, man, it's scary. I don't wanna wake up one day and have a robot standing over me," he goes on to say. "It's scary. But technology can be that way."
Rucker's got good reason to keep things old-school: Historically, it's worked out pretty well for him to take a tried-and-true approach to country success. Back when he first crossed over from Hootie & the Blowfish rock fame to the country music format in 2008, Rucker re-built his fanbase from the ground up, and he attributes his success and longevity as a country artist to that decision.
"I guess we just did it right. We came in and started from scratch and tried to grow it," the singer remembers. "I didn't just come over here and say, 'I'm Hootie, play my records.' I think that was big for us."
Why 23 of the Biggest Country Artists Are So Great, According to an AI Chatbot
Sure, we know these 23 country superstars are great — but let's see what an AI Chatbot had to say when asked why the biggest country stars are so beloved.