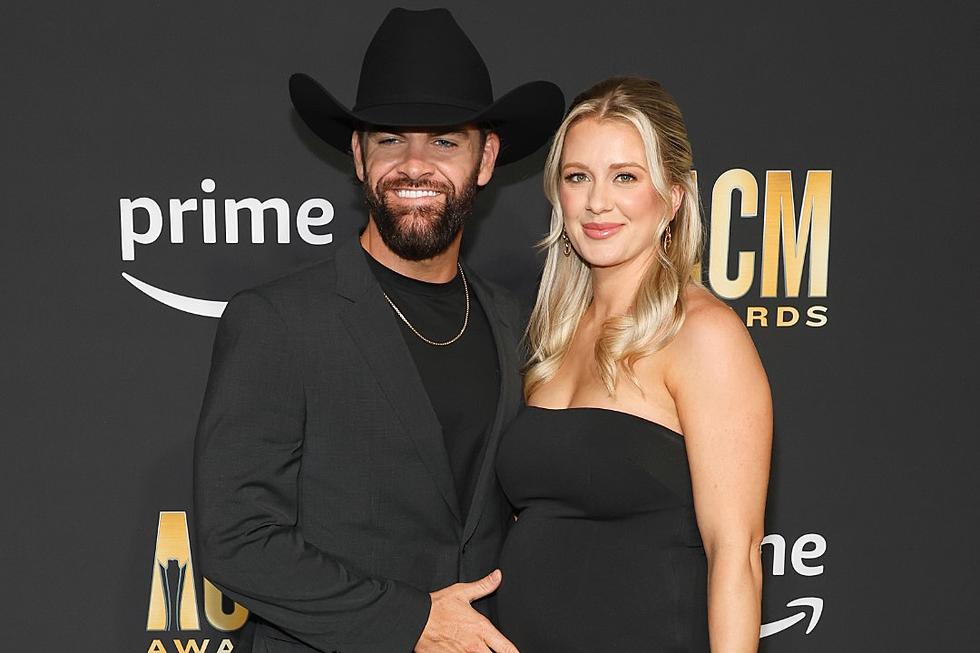 Dylan Scott + Wife Blair Welcome Third Child, a Baby Boy [Watch]
Jason Kempin, Getty Images
The Scott family is now a party of five! Dylan Scott and his wife Blair welcomed their third child, a baby boy named Barron, on Tuesday (Sept. 26) at 7:19PM.
Scott shared the news via his social media late the day after baby Barron's arrival, posting a video of his two older children -- five-year-old Beckett and four-year-old Finley -- meeting their little brother in the hospital. "Baby update," the singer says at the beginning of the video, before panning the camera over to his wife cradling their newborn son in her hospital bed. "Who we got?"
The two older kids simultaneously introduce the baby to the world, saying "Barron" in unison.
"Blair is a ROCKSTAR! She did awesome!" Scott added in the caption of his post. "Beckett and Finley are in love, as well as Momma and myself! Thank you Jesus for blessing me with three healthy beautiful kids and a smoking hot rockstar wife! Life is good!"
He also explained the special meaning behind the name he and his wife picked out for their son, writing that Barron means "warrior" and "noble man."
The "Can't Have Mine" singer put social media on "baby watch" earlier this month with a series of updates from Blair's last days of pregnancy. He also had to cancel a few tour dates between Sept. 15-17, as baby Barron was expected to arrive at any time. Amid his updates, he asked his fans to pray for a smooth delivery and a healthy baby.
The couple first revealed the pregnancy at this year's ACM Awards in May as the pair walked the red carpet.
Last year, the Louisiana native shared with People that he and his wife were trying to expand their family. He also revealed that he wasn't sure if Blair was ready to have another one, but eventually she came around.
"I always knew that I wanted one more, but I wasn't sure about Blair," he said in Aug. 2022. "But then, the tables turned! I was thinking we were good, and Blair was the one who wanted to try for one more. It took a little bit of discussion, but we are both now on the same page… we need one more."
Family has always been a big part of Scott's life. He shares a lot of videos with his children and even put his wife Blair in the music video for his song "Lay Down with You."
"I joke all the time that I would not be as successful if it was not for my family," he explains. "I love them being a part of this. And you know, I don't try to hold back or hide anything. We are a regular normal family and don't try to be anything that we're not. And I think people appreciate that."
Oh, Baby! All of These Country Stars Have Had Babies in 2023
Say cheese! Meet the adorable babies welcomed into the country music family in 2023.