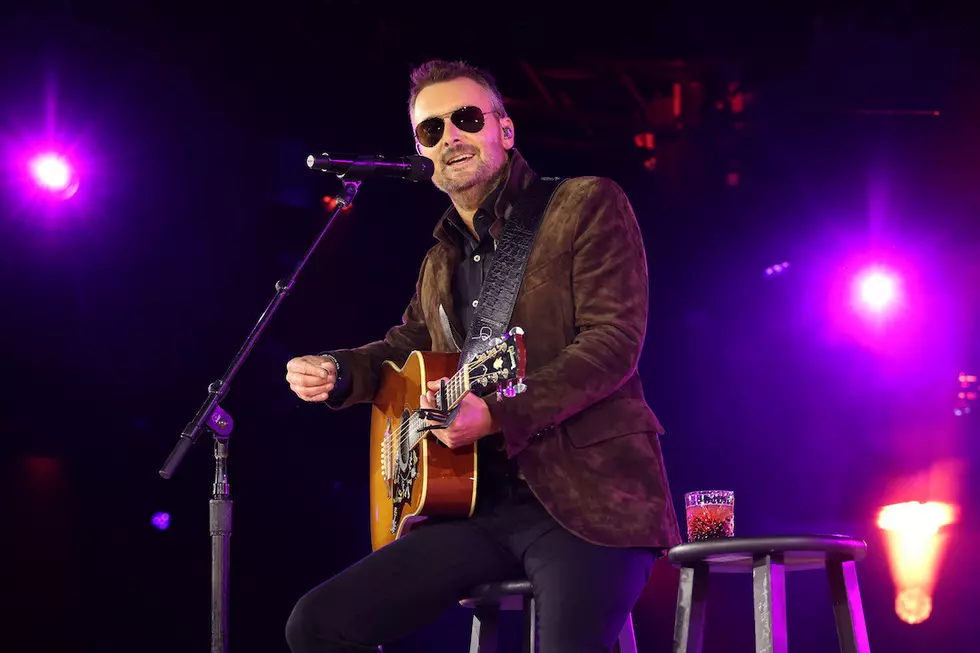 Eric Church to Perform Two Shows as Country Music Hall of Fame's Artist-in-Residence
Jason Kempin/Getty Images for BMI
Eric Church has been named the 2023 Artist-in-Residence for the Country Music Hall of Fame.
As part of the program, he'll give two special shows at the Hall of Fame and Museum's CMA Theater. These shows will be specially designed and curated by Church himself, creating a one-of-a-kind live experience for attendees.
In a statement about the upcoming bill, Church underscores how special it is for him to be included in the Hall of Fame's Artist-in-Residence program, which includes such legendary past participants as Earl Scruggs, Tom T. Hall, Kris Kristofferson, Miranda Lambert, John Prine, Kenny Rogers, Alan Jackson and more.
"As a student of the rich history of country's most prolific artists, the Country Music Hall of Fame is a shrine of reverence for this songwriter's heart," Church states. "I'm honored and humbled to be in such esteemed company."
Church's newly-announced position as an Artist-in-Residence is paired with a special exhibit at the Museum dedicated to his life and career. Called Eric Church: Country Heart, Restless Soul, the exhibit is set to open on July 13, 2023, and it will be open to the public until June 2024.
The shows are set to take place on Aug. 29 and Aug. 30. Tickets for both events will go on sale to the general public on Friday (June 23), but museum members and members of Church's "Church Choir" fan club will have early access to tickets in a special presale on Thursday (June 22) beginning at 10AM. Tickets retail for between $75 and $500 plus ticketing fees, with all proceeds benefiting the museum's educational mission.
Top 50 Eric Church Songs: His Greatest Hits and Best Deep Cuts
Eric Church
's best song fall into rows. There's the sullen heartbreakers and the grateful lovers. There are the snarling social statements and buoyant bops. OK, there are only a
couple
of buoyant bops on this list of Church's 50 greatest songs, but they exist.
He's been known to sample R-Rated burners and sage truth-tellers — and then there are two songs about murder. So, Eric Church's songs fall into rows, but there are a lot of rows in his 15-year catalog.
His best song? Taste of Country asked fans, staff and the industry to weigh in and then looked at chart success, sales data pop culture importance to choose No. 1 from No. 50. Songs with strong lyrical content rank high. Songs with creative production rank high. Songs with both ended up in the Top 5.
64 Artists Not in the Country Music Hall of Fame
Which county singer is most deserving of a Country Music Hall of Fame induction? Here are 64 artists that don't have a medallion yet, with some thoughts on when each is eligible and if their fans can expect that nod soon.
Class of 2021 Country Music Hall of Fame Medallion Ceremony
Ray Charles, the Judds, Eddie Bayers and Pete Drake were nominated into the Country Music Hall of Fame on Sunday, May 1, 2022. Here are pictures from the ceremony and red carpet.