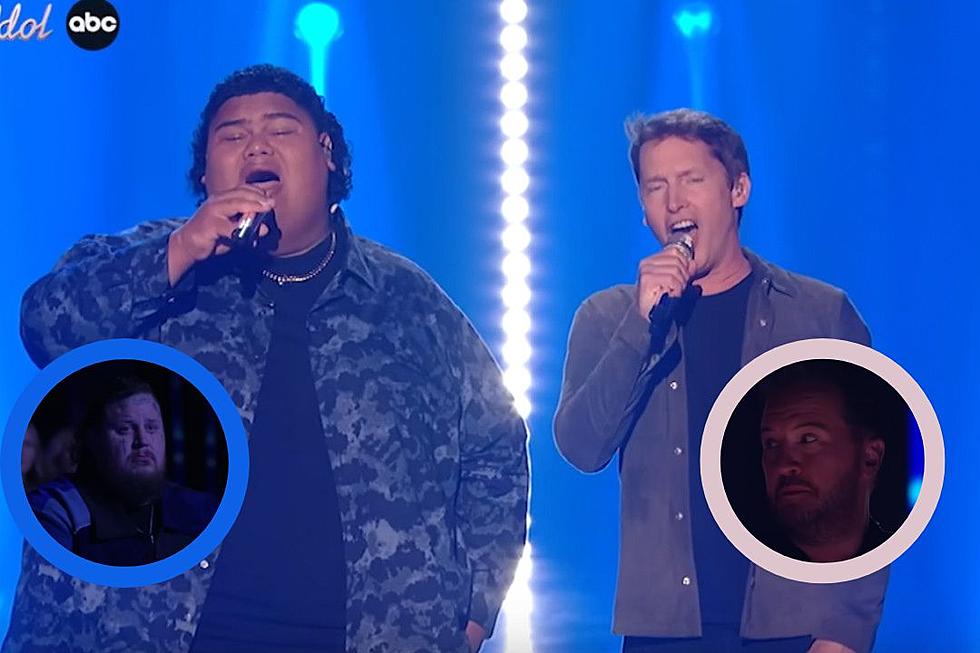 Iam Tongi + James Blunt Leave the Whole Room in Tears on 'American Idol' Finale [Watch]
YouTube
Emotions were running high on the Season 21 finale of American Idol on Sunday night (May 21), as Iam Tongi's time on the show came to a powerful, full-circle conclusion.
Tongi performed multiple times on the show's season finale episode, where he was one of three finalists headed into the show. But his most memorable performance of the night was a duet rendition of "Monsters" with James Blunt, the artist who originally recorded the song.
Back in the audition rounds, Tongi secured his spot in the Idol roster with a solo performance of "Monsters," which he dedicated to his late father, who had died a couple of months before he auditioned for the show. Tongi's dad was at the forefront of his mind as he took the stage for his finale performance of the song: As he took the stage, a photo of the singer and his dad flashed across a screen onstage.
Blunt and Tongi swapped verses on the song, and Tongi fought through tears throughout his performance. At one point in the chorus, he became so overwhelmed with emotion that he was unable to sing his line.
Tongi wasn't the only one who was feeling the effects of this powerful song. The Idol coaches and star guest performers were visibly moved as they watched the stage: Katy Perry broke down in tears from her spot on the judges' panel, while guest performer Jelly Roll looked on empathetically from his spot in the crowd.
While Luke Bryan didn't shed any tears — at least, not on camera — it was clear that he was profoundly impacted by Tongi's performance. "Monsters," and the loss that inspired Tongi's performance of it, was a point of connection between the teen singer and Bryan back in the audition rounds. At the time, Bryan said that Tongi's grief reminded him of one of his own experiences with family tragedy.
"I cannot handle your heart breaking because my nephew lost his dad, and he came to live with me ... and to see you missing your dad just sucks," Bryan told Tongi after his audition performance.
Tongi has been a standout performer ever since he first walked on the American Idol stage, and on Sunday night, he was crowned the winner of Season 21. The runners-up on the show were Megan Danielle and Colin Stough.
See American Idol Contestants Then and Now