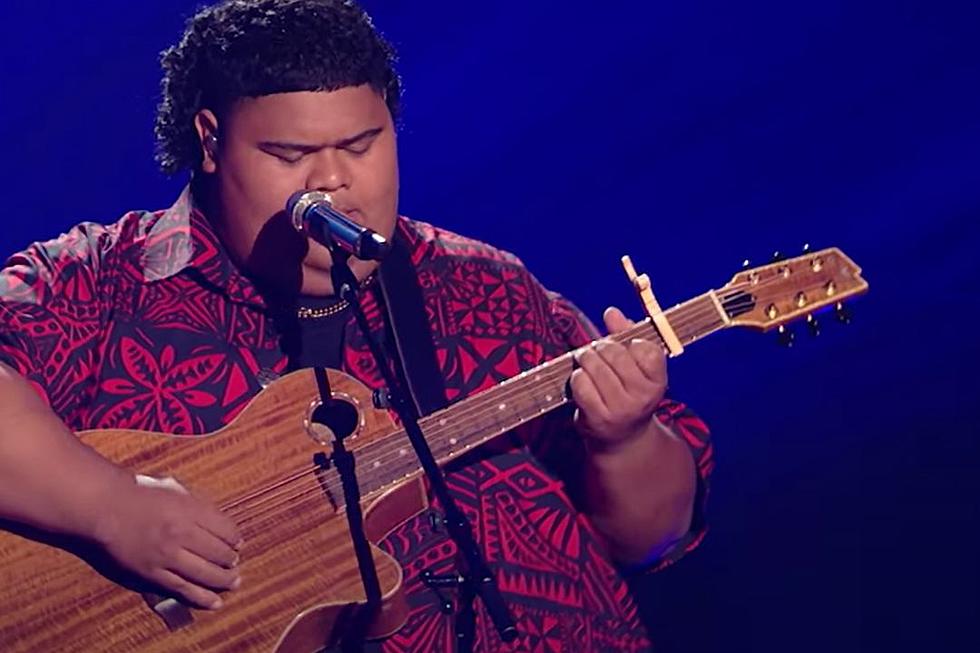 'American Idol': Iam Tongi Delivers Emotional Cover of Keith Urban's 'Making Memories of Us' [Watch]
'American Idol'
Keith Urban made his homecoming to American Idol during Sunday night's episode (May 21). He served as a mentor to the remaining three contestants before they took the stage during the finale.
For his time with the country legend, hopeful Iam Tongi explained that Urban's music is close to his family's heart. While his father has since passed, the Idol contestant remembers seeing his parents lovingly sing and dance to Urban's songs in their family home.
Tongi elaborated that anytime he hears Urban sing, it reminds him of his late father, which set the stage for an emotional performance.
Fittingly, the Idol contestant chose to sing Urban's "Making Memories of Us." For his rendition of the 2004 release, Tongi appeared center-stage, holding his trusted guitar to deliver a heartfelt story in the form of music.
The message behind the song was clearly resonating with the studio audience — as the camera panned the room, it revealed a sea of cellphone lights swaying back and forth.
When the final notes played out, it was no surprise that Tongi earned a standing ovation both from the audience and the judges. The crowd erupted in chants of Tongi's name, resulting in a few second delay for the judges' feedback.
After the crowd settled down, Katy Perry admitted that she needed to grab tissues because of the way Tongi is able to speak directly to people's hearts.
Luke Bryan backed that up by saying that Tongi has a "natural gift from God to create the emotion, to tell the story." The mix of song choice and delivery resulted in Bryan labeling "Making Memories of Us" one of the best performances Tongi has ever offered up.
At the end of the night, Tongi was crowned the next "American Idol."
These Country Singers Tried Out for American Idol But Didn't Make It!