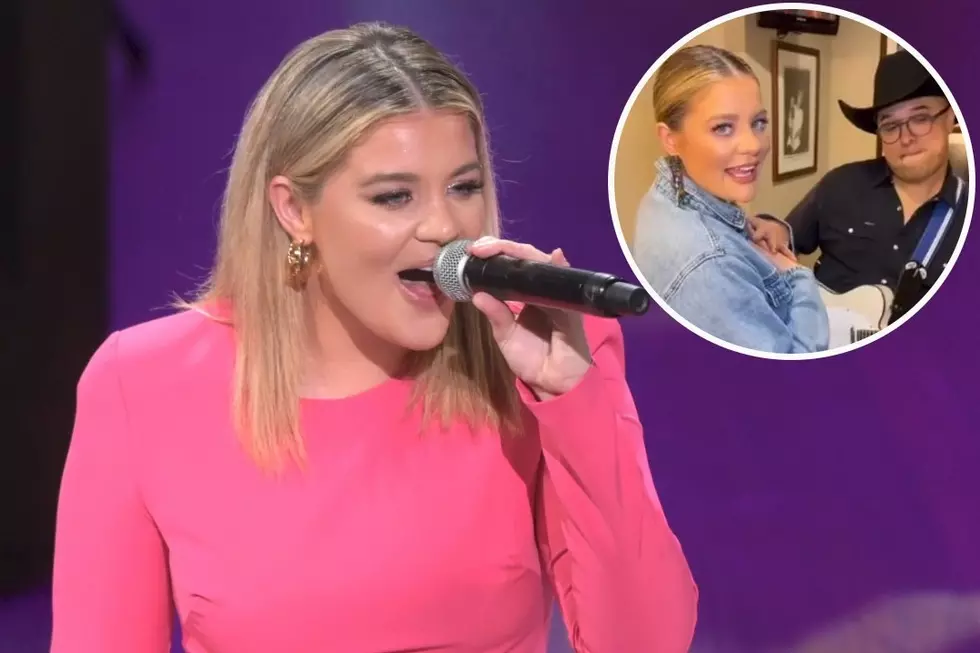 Lauren Alaina Just Crushed This Cover of Miley Cyrus' 'Flowers' [Watch]
Instagram / Jason Kempin, Getty Images
Lauren Alaina has put her vocal chops to one of the most popular songs in the world right now. While warming up for a recent performance at the Ryman Auditorium in Nashville, the one-time Idol star opted for an acoustic cover of "Flowers" by Miley Cyrus.
"I can buy myself flowers / Write my name in the sand / Talk to myself for hours / Say things you don't understand / I can take myself dancing / And I can hold my own hand / Yeah, I can love me better than you can," Alaina belts out alongside her guitar player, Tico.
The Georgia native is clearly a fan of the pop song, as it's not her first time using it — she featured it in a makeup tutorial video she shared just days prior to her Ryman performance.
"Flowers" is a self-love anthem that has quickly taken over social media and put Cyrus on top of the music charts once again. But while the track champions independence, it's safe to say the newly-engaged Alaina isn't buying herself flowers these days.
The "Getting Good" singer announced in November that she and her boyfriend Cameron Arnold has gotten engaged. The couple also celebrated with a sparkly engagement party, which was held on New Year's Eve.
Known for her social media puns, Alaina was delighted to caption the photo she shared, saying she got to 'ring' in the New Year.
In addition to committing to a new relationship, she has also inked a deal with a new record label, Big Loud Records. Alaina had previously worked with a few artists on the label like Hardy and Chris Lane, and she says it was her first and only choice for her next label. She expects to get back to her deep country roots on her next project.
"I really want to tap into my country roots," Alaina tells Billboard. "I don't think people remember like how Southern I am. If you go back and watch me on American Idol, I'm like a country girl through and through."
Country 'American Idol' Stars Who Disappeared
We cheered for them. We voted for them. We followed them. Then, these seven American Idol stars vanished. Or, at least it seems like it.
What happened to some of country music's best American Idol contestants over the last 20 years? This list of country American Idol stars who disappeared includes a winner, a runner-up and a third place finisher, plus several early cuts who enjoyed radio success before losing touch with fans.