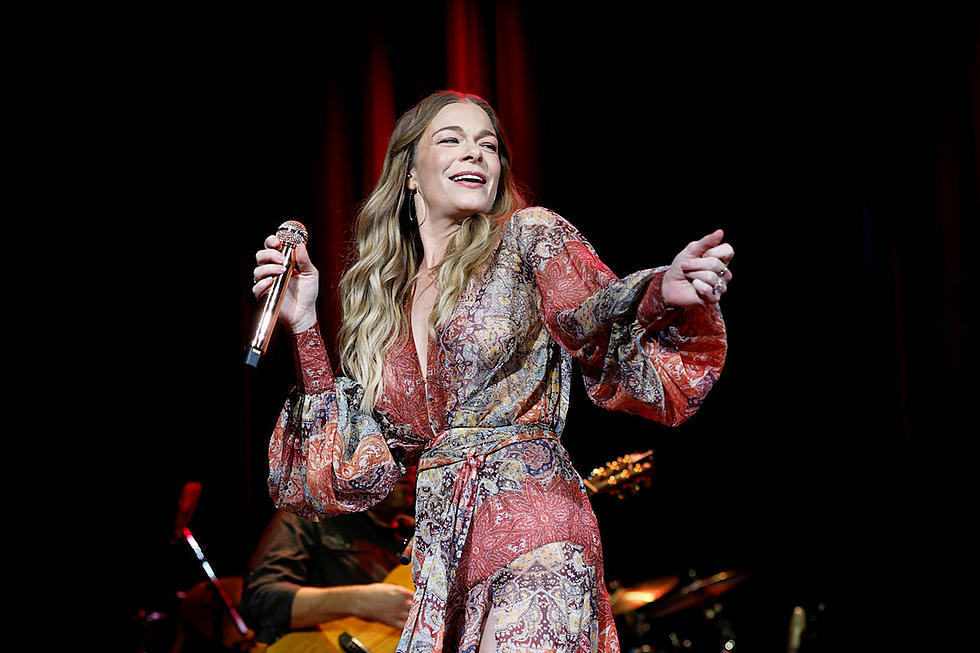 LeAnn Rimes Gets a Note From Santa, and Announces a Holiday Tour [Watch]
Jason Kempin, Getty Images
LeAnn Rimes' tradition of going on tour for the holidays will continue in 2023. The singer announced the reprise of her Joy: The Holiday Tour event earlier this week, with help from a note from Santa -- and a creative alternative to a reindeer.
Though the holidays are fast approaching, it still feels like summer in Nashville -- which explains why Rimes was outdoors relaxing in her bathing suit when she got a very special delivery. A video posted to the singer's social media shows Santa's Little Helper -- aka a dog in a red vest -- comes up to her and delivers a note rolled up and tied with gold foil.
Sure enough, it's from the Big Man himself: It seems that Santa's planning ahead this year, and he's already got all eight of the dates on Rimes' holiday tour booked for her.
"When Santa interrupts your bathing session...looks like we're going on tour," Rimes jokes in the caption of her post.
This year's Joy: The Holiday Tour will kick off on Dec. 8 with a stop in Biloxi, Miss., and it'll keep the festive fun going all month, including two nights in Las Vegas. Fans can find ticketing information for all dates on the singer's website.
Leann Rimes, 2023 Joy: The Holiday Tour Dates:
Dec. 8 -- Biloxi, Miss.
Dec. 9 -- Nashville, Tenn.
Dec. 10 -- Troy, Ohio
Dec. 15 -- Las Vegas, Nev.
Dec. 16 -- Las Vegas, Nev.
Dec. 19 -- Greenville, S.C.
Dec. 20 -- Orlando, Fla.
Dec. 21 -- Miami, Fla.
See the Best Country Christmas Songs of All Time, Ranked: