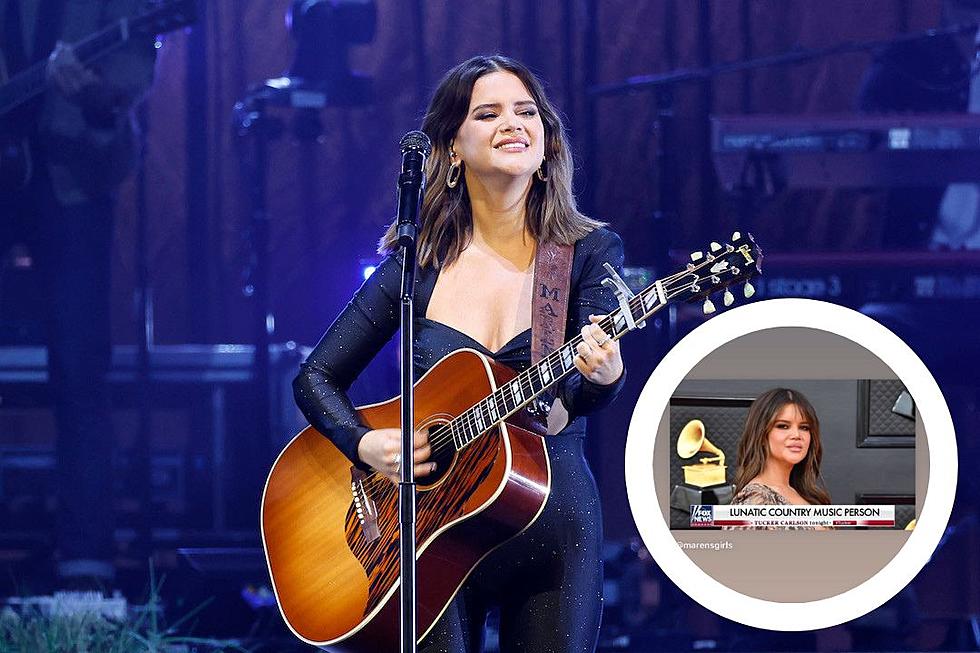 Maren Morris Sure Isn't Shedding Any Tears Over Tucker Carlson's Fox News Exit [Pictures]
Jason Kempin, Getty Images/Instagram
After Fox News Media announced that longtime conservative pundit Tucker Carlson will be departing from the network on Monday (April 24), Maren Morris didn't seem to be at all bothered by the news — in fact, the country superstar did a little light gloating on social media.
"Happy Monday, MotherTucker," Morris writes in an Instagram Stories slide, along with a screenshot of an episode of Carlson's Tucker Carlson Tonight show which branded her as a "Lunatic Country Music Person."
As the still suggests, Morris and Carlson have history. In September 2022, Jason Aldean's wife Brittany appeared on an episode of his show to discuss her perspective on transgender rights and gender-affirming care for trans youth. The topic came up in large part because of a social media feud between Brittany and Morris, in which Morris and another singer,  Cassadee Pope, criticized transphobic comments Brittany made on an Instagram reel.
During Brittany's spot on the talk show, Carlson described Morris as a "fake country music singer," as well as a "lunatic," and Morris responded by launching a line of "Lunatic Country Music Person" t-shirts whose proceeds benefitted trans youth.
In her Instagram Stories, Morris made reference to their feud over trans rights, sharing another slide that read "The Only Tuckers Allowed Are Drag Queens."
Brittany also had comments on Carlson's Fox News departure, though she didn't make any mention to the trans rights issues Morris brought up. Instead, she simply shared a shot of Carlson on her Instagram Stories, writing "Legend" underneath the photo.
Carlson gave his last program on the network on Friday (April 21). Starting Monday, Fox News Tonight will air with a rotating cast of Fox News personalities until a new host has been named.
See Country Music's Most Famous Feuds
A few of these famous country music feuds were settled peacefully. The rest? There are more than a handful of artists who just won't talk to each other.