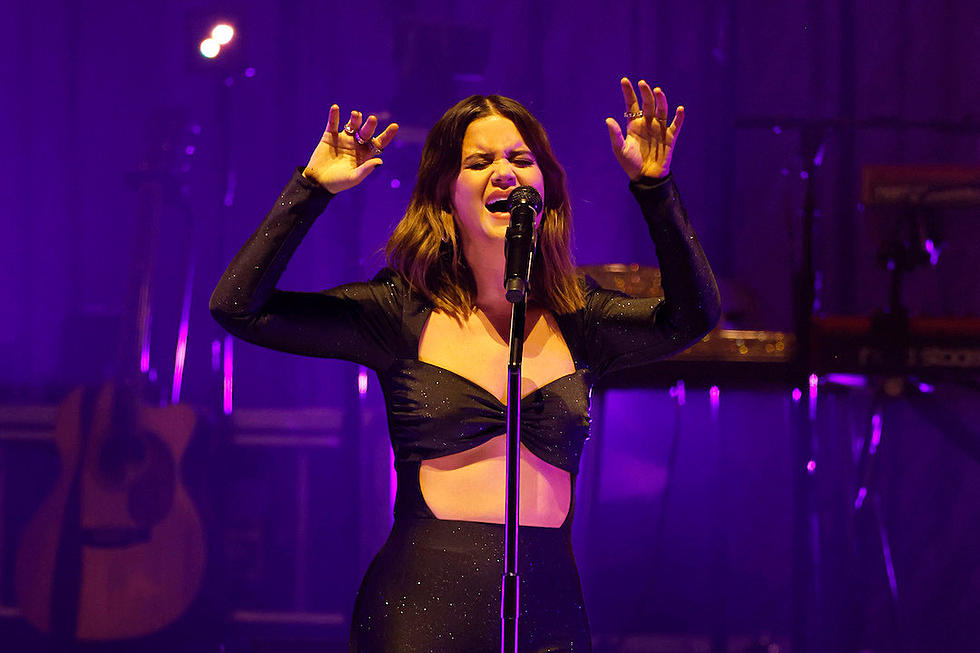 Maren Morris Announces a Two-Pack of New Songs
Jason Kempin, Getty Images
Maren Morris has been working hard on her next album, but until she drops that project, the singer's got two new songs coming to tide fans over. That two-pack — collectively called The Bridge — will serve as the halfway point between where she's been and where she's going, the singer explains on social media.
"As I've been working on my record nonstop this year, I realized these two songs deserve a moment of their own — a story in their own right, written a day apart from each other — a tender duo and bridge to my next album," Morris explains.
"I welcome, celebrate and grieve the changes that have happened these last few years and these two songs say it better than I ever could in a caption or interview," she continues. "The album is coming, but in the meantime, let's cross the bridge together. Hope you enjoy these. 'Wherever I'm going, hope I'm not the only one.'"
The titles of the two songs are "The Tree" and "Get the Hell Out of Here." Fans have already heard a little bit of the latter track: Morris performed it during a show in London earlier this summer, explaining that the song was inspired by her experiences of wrestling with self-doubt and self-worth.
One line in the song, "The more I hang around here, the less I give a damn" should also ring a bell. It's the caption of a photo that Morris posted to her social media over the weekend.
In general, Morris' social posts have been stirring up some buzz on exactly what kind of music she might have up her sleeve. Last week, she shared a snippet of another unreleased, and as-yet untitled, song, along with the caption, "I'm done filling a cup with a hole in the bottom."
The post had some fans speculating that Morris could be planning to release a song that answers the controversy surrounding Jason Aldean's polarizing "Try That in a Small Town," which drew criticism this summer from listeners who saw the track as — among other things — a glorification of sundown towns. Many interpreted its lyrics and music video as a thinly veiled intimidation to minorities, especially Black people, and a warning that ruffling the status quo could lead to violent vigilante justice.
The clip of Morris' new song shows an animation of a small-town street with mountains in the background, and a billboard that reads, "Welcome to our perfect small town, from sunup to sundown."
It wouldn't be the first time that Morris has clashed with Aldean's camp. In 2022, she and the singer's wife Brittany tussled on social media over some comments that Brittany made, which Morris and other singers including Cassadee Pope criticized as transphobic. Morris dubbed Brittany "insurrection Barbie" and described her as a "scumbag human" during that feud, while Brittany appeared on Fox's Tucker Carlson Tonight to discuss her position on gender-affirming care for trans youth, in a segment in which the show branded Morris as a "Lunatic Country Music Person."
Morris' two new songs will be out on Friday (Sept. 15.) The singer previously shared that as she makes her new record, she's working with star producer Jack Antonoff.
100 Greatest Country Albums of All Time
Here are the 100 best country albums to come out, ever.