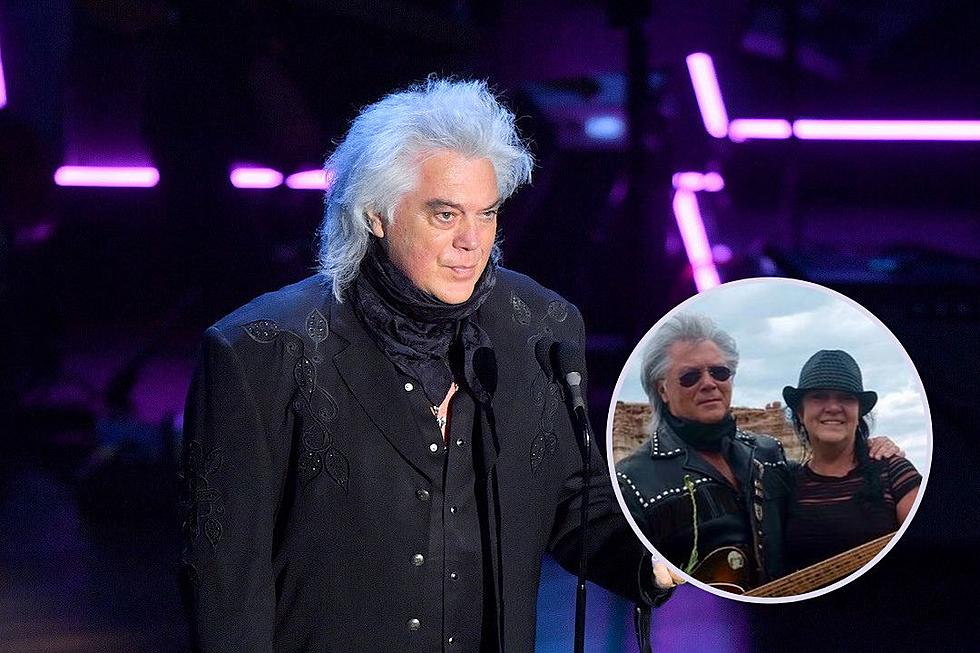 Marty Stuart's Sister Jennifer Has Died
Jason Davis, Getty images/Instagram
Country and bluegrass stalwart Marty Stuart is mourning the loss of a beloved family member.
On Sunday (Sept. 17), the singer announced on social media that his sister Jennifer had died that morning. Stuart shared his "great sadness" at delivering the news, and shared a couple of memories he and Jennifer shared together in photo form. One is a recent shot, with Stuart holding his guitar, while the second is a black-and-white photo of the siblings together as children.
"'Sis' had so many friends who loved her from all over the country," Stuart continued. "She never met a stranger. Our family welcomes your love and prayers at this time. In honor of Jennifer, do something nice for someone today."
Jennifer frequently appeared side stage or in the audience at her country star brother's shows, and in the comments section of Stuart's post on Facebook, many longtime fans replied to share the favorite fond memories they have of Jennifer at Stuart's concerts.
Stuart didn't share any more details about his sister's death, including her cause of death. The two siblings were the children of Hilda and John Stuart, and they grew up in Philadelphia, Miss.
Stuart was inducted into the Country Music Hall of Fame in 2020.
R.I.P: Remembering Country Stars Who Died in 2023
Take a moment to remember the country artists, songwriters and other industry members we've lost in 2023.