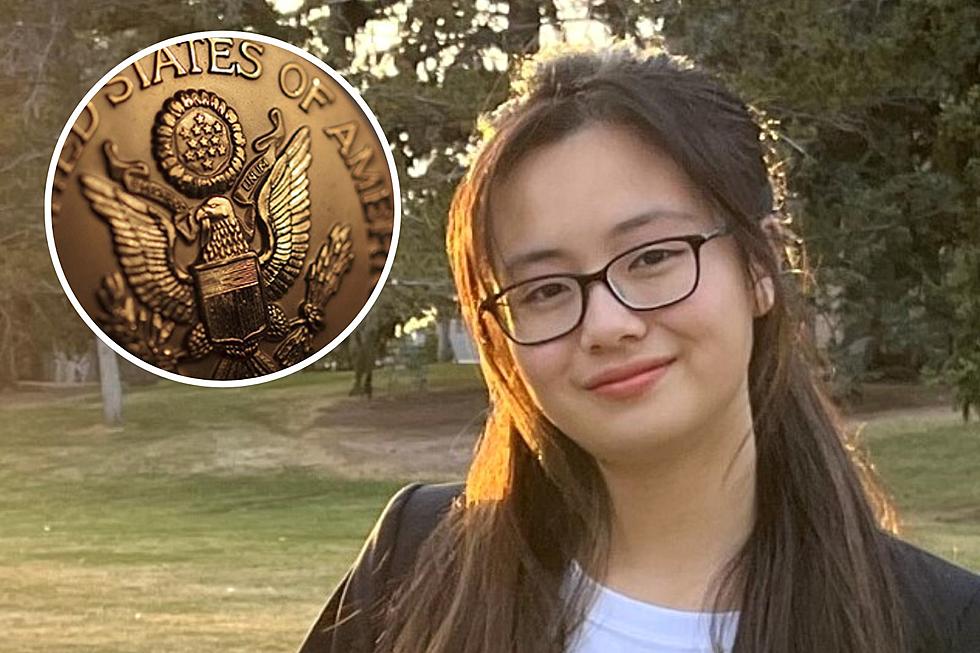 Laramie High School Student Named 2023 U.S. Presidential Scholar
Laramie High School/U.S. Presidential Scholars Foundation
A Laramie High School student has earned one of the most prestigious honors for high school students. On Wednesday, May 10, the U.S. Department of Education announced that Ms. Audrey Su-Wai Yeung had earned the distinguished award of U.S. Presidential Scholar.
Ms. Yeung is one of 161 students nationwide who have earned the accolades. Two winners, a young man and a young woman, are selected from the nominees as their state's scholars. Wyoming's second U.S. Presidential Scholar is Mr. Cameron Nicholas Reckard of Sheridan High School.
Winners of the award are students who have demonstrated outstanding academic achievement in addition to exhibiting artistic excellence and technical expertise. The nominees must also demonstrate fine qualities of leadership, citizenship, and service and contribute to their school and community.
The U.S. Secretary of Education, Miguel Cardona, commended the winners in a press release to aim high as they pursue their "exciting future." Cordona added, "U.S. Presidential Scholars have always represented our country's future and its bright promise. I want each of these remarkable students to know: your passion and intellect, pursuit of excellence, and spirit of service are exactly what our country needs."
The U.S. Presidential Scholars program has recognized students for their achievements since 1964. It also ensures recognition of the educators who help guide students on their academic and life journeys. Each student awardee selects a teacher they consider most influential in their lives to be recognized by the Secretary of Education. Ms. Yeung selected Whitney Martin, a social studies instructor at Laramie High School.
Congratulations to Ms. Yeung and Mr. Reckard - Wyoming's 2023 U.S. Presidential Scholars!
For more information on the 2023 U.S. Presidential Scholars or the U.S. Presidential Scholars program, click here.
7+ Places and Things Called "Laramie"
Check out the interesting places and things that share a name with Laramie, WY!