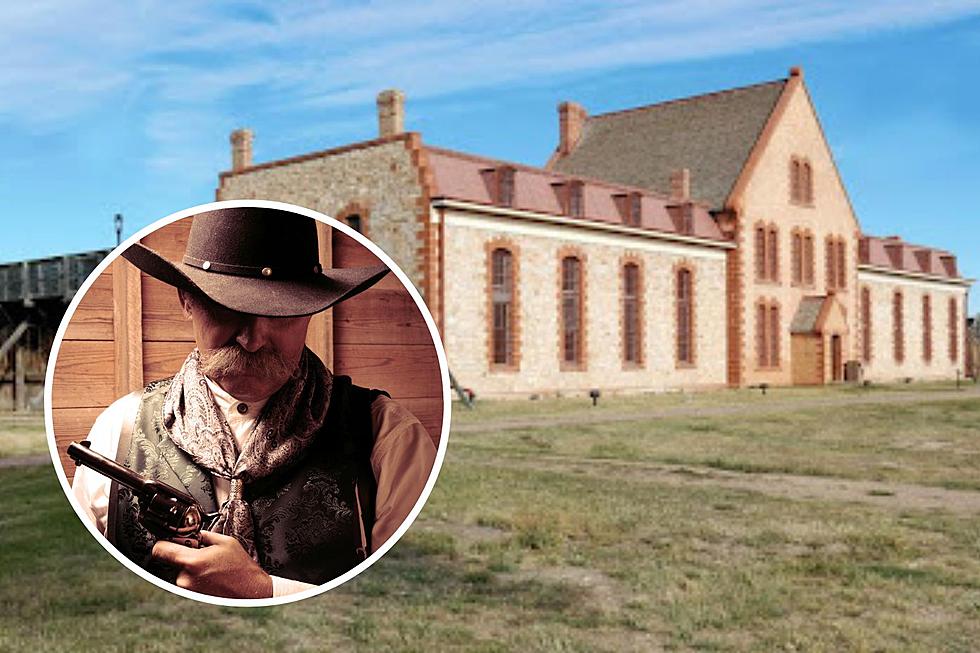 Get Dinner & Catch A Gunfight at the Wyoming Territorial Prison
Visit Laramie/Canva Pro
The western summer fun is still continuing after Jubilee Days: gunslinging, dancing and a chuckwagon dinner are on the menu once a month at Wyoming Territorial Prison State Historic Site for the next three months. 
The Outlaw Trail Dinner and Show is reminiscent of yesteryear (the 1990s, that is). Emma Dixon, Events Coordinator at VisitLaramie, said she and event organizer Lyndee Gurnham "were looking for an opportunity to create a new event for residents and visitors and realized that there was a gap in fun old western events like what the Wyoming Territorial Park used to produce."
They chose the State Historic Site because of its "rich history" and large available space for event hosting. The process came with its own history-learning for Dixon and Gurnham, too. 
"We began the process of creating a family-friendly event at the Wyoming Territorial Prison State Historic Site as a nod to Laramie's old western roots. The more people we got involved in the event, the more we heard about the old dinner shows held at the Horse Barn Theater in the 1990s, and so we are excited to bring something along those lines back with a twist."
The Show will be offered July 16, Aug. 6, and Sept. 3rd, from 4:30-8 p.m. Dixon said there will be "a family-friendly gunfight, chuckwagon-inspired dinner from Nick's Food Rendezvous, live music, and dance instruction from the UW Cowboy Country Swing Club."
The dinner menu is flat iron steak, baked potatoes, and baked beans. Cowboy coffee, iced tea, and lemonade will be available.
Tickets are available for purchase at the Wyoming Territorial Prison State Historic Site at 975 Snowy Range Road: $40 per adult (18+), $30 per student, veteran, or senior, and $25 per child with 4 and under free. Call Visit Laramie for more information at 307-745-4195 or click here.
10 Reasons Laramie is a Top Town for College Students
Laramie's an epic town for college students at the University of Wyoming - here's why.