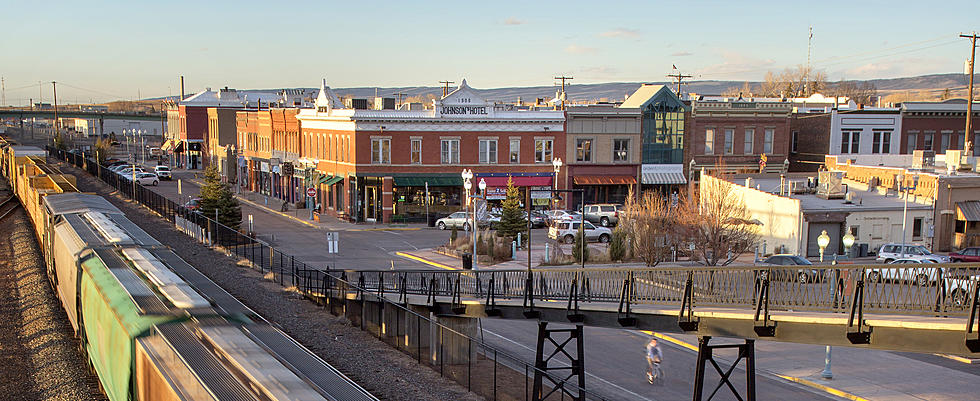 Laramie City Council News
Nicole Sherwood
City Council meets every other Tuesday. They met last Tuesday, Aug. 1, and here's the rundown of what's happening in Laramie.
Construction
Bill Nye project: Pressure Reducing Valve Replacement. Bid award to  Mechanical Systems, Inc. of Cheyenne for a total not to exceed $833,000.
Professional Engineering Services Agreement with WWC Engineering for Construction Engineering Services for the Pressure Reducing Valve Replacement not to exceed $68,200.00.
Appointments
Jeffery T. Van Fleet, as a Magistrate for the City of Laramie Municipal Court.
Sara Ghezzi to a term expiring June 30, 2025, on the Albany County Tourism Joint Powers Board.
Norbert Kriebel to the Downtown Development Authority for a term expiring June 30, 2026.
Laramie Youth Council: Trinity Sandoval, Avery O'Flannigan, Brendan Browne, Carson Krueger, and Embree Miller.
Mosquito Control
Council approved the Emergency Insect Management Program Grant Agreement between the Wyoming Department of Agriculture and the City of Laramie providing $35,560.00 for the City of Laramie West Nile Prevention Plan.
Additional EMS for UW
Council approves the Memorandum of Understanding between the City of Laramie and the University of Wyoming for providing additional emergency medical services during the University of Wyoming athletic and special events as requested for the 2023 - 2024 season (Aug. 1, 2023 - June 30, 2024).
Other Resolutions
Approval of a temporary full-time equivalent position increase in the Finance division and Fiscal Year 2024 budget amendment for $96,250.
Certifying the 2023 Laramie Growth Area Plan: a collaboration between Albany County and the City of Laramie. More on the growth plan here. 
Laramie Touch-A-Truck Brings Fun for All!
The annual event brings big trucks, police cars, plows, and more for kids to experience! It has become a staple for the Laramie springtime agenda and helps raise money for the Recreation Center's Scholarship Fund.