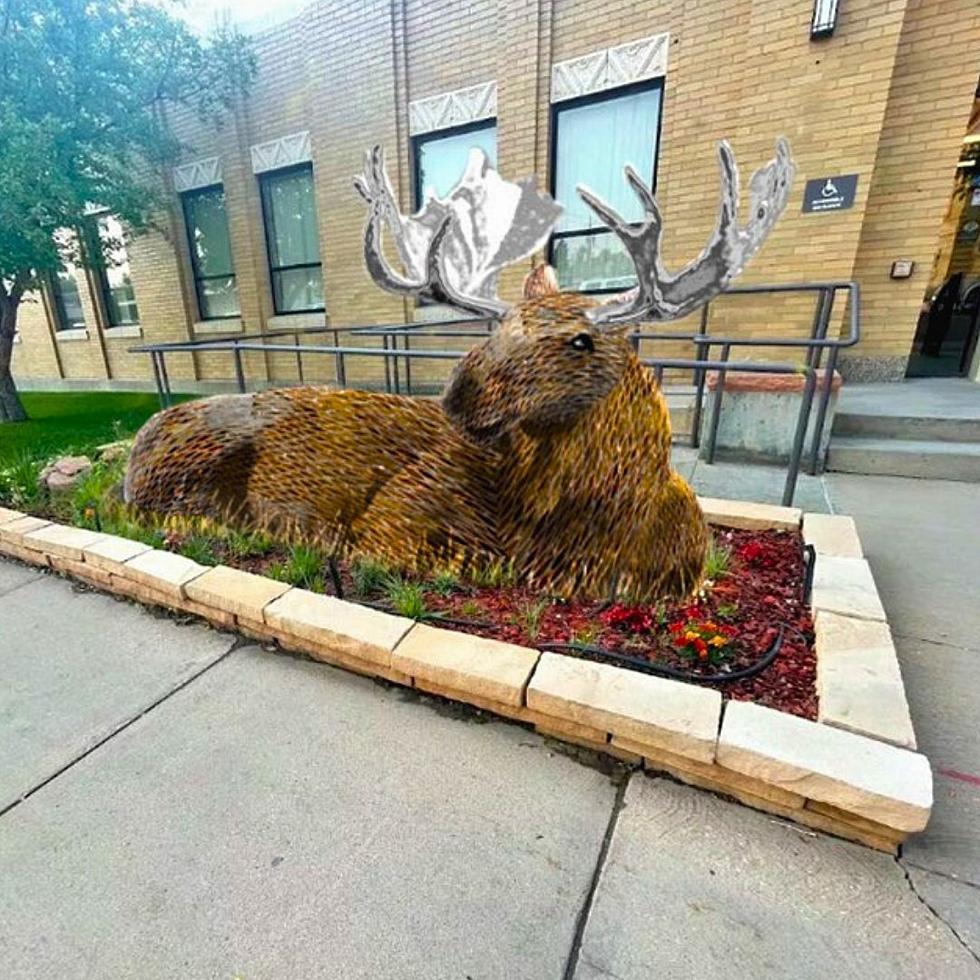 Resting Moose Statue Planned For Laramie City Hall Area
City Of Laramie's Facebook page
The City of Laramie has announced plans to install a statue of a resting moose near the front entrance of city hall next year.
That's according to a post on the City of Laramie's Facebook page. According to the post, the project started in March when the Laramie Public Art Coalition started looking for artists to create an "interactive installation" to fill a space near the front entry to city hall. The space had previously been filled by a small flower garden. In August the coalition considered three finalists before selecting the Peter Hazel Art's statue of a resting moose.
''According to the post: Just as a moose is an indicator of a healthy wilderness ecosystem, public art is an indicator of cultural depth, socioeconomic prosperity, and successful collaboration between community stakeholders. "Resting Moose" is therefore a representation of a healthy community and a promise of a growing art scene in Laramie.''
The new statue will be installed in the spring or summer of 2024, according to the post.
According to the Peter Hazel Art website, Peter Hazel, based in Reno, Nevada, has produced what it says are "magnificent'' large art structures all across the country.
Cheers to 100 Years: 2023 Wyoming Homecoming Parade
The University of Wyoming celebrated 100 years of Homecoming festivities this year.
Gallery Credit: Nicole Sherwood