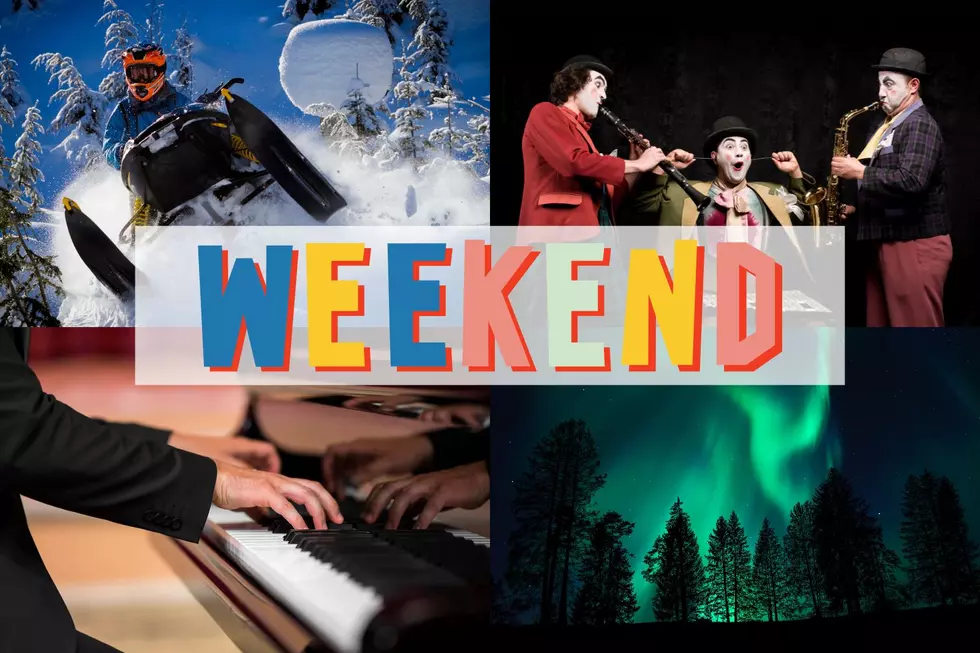 This Weekend In Laramie: Aurora, Musical, & Live Music
Canva PRO
Happy Fri-YAY everyone! Hope everyone's week went as fast as mine did! It has been such a hectic weekend, I'm so ready to just chill and sleep all day! (I wish I can do that, my friend's getting married and I'm on bridesmaid's duty!) It's not as full as it usually is, but here are the events happening in Laramie this weekend!
Friday, March 10
Aurorae: Dancing Lights
Learn more about the Aurora Borealis with the University of Wyoming!
Antonio Soria Piano Recital
Concertist and professor of piano, chamber music, organ, and musical language, Antonio Soria will give a guest recital!
Babel
Join us for a play directed by Landee Lockhart & Anne Mason co-produced with Relative Theatrics!
Saturday, March 11
Womens Ride - Albany Lodge
Albany Lodge is excited to announce their first Womens Ride!
Live Music: Femme Fest
Join us for the Femme Fest at the Great Untamed!
Sunday, March 12
Laramie Artists Salon
All creative spirits, artists, creators, enthusiasts, and supporters are welcome to join together for the next Laramie Artists Salon!
Los Toms & Melon Dog Live
Shop local vendors and enjoy live music at the Downtown Laramie Farmer's Market.
Best Fries In Laramie
Craving for some fries? Here are where you can get some of the best fries in town!