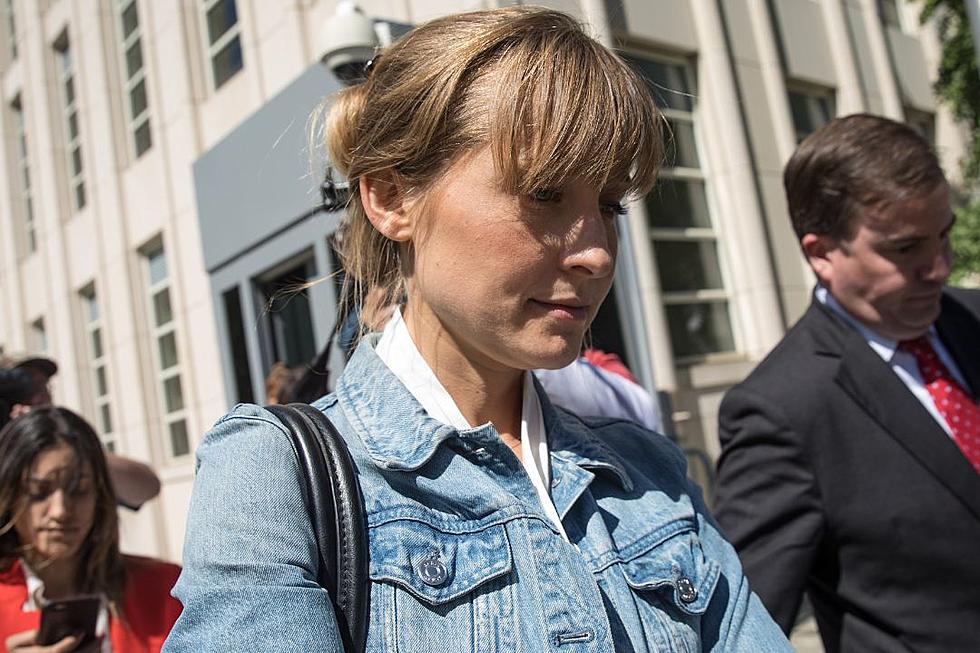 Why Was NXIVM Cult Member and 'Smallville' Star Allison Mack Released From Prison Early?
Drew Angerer, Getty Images
Allison Mack has been released from prison early after serving time for her role in the NXIVM sex cult.
The former Smallville star was sentenced to three years in prison in June 2021 after a judge called her an "essential accomplice" to cult leader Keith Raniere, who was sentenced to 120 years in prison in October 2020, according to Variety.
Raniere was sentenced on charges of sex trafficking, forced labor conspiracy and racketeering, while Mack was slapped with racketeering and racketeering conspiracy charges for her role in grooming and recruiting women into the NXIVM cult, where some victims were branded with Raniere's initials and sexually abused.
The son of a former Mexican president and the daughter of actor Catherine Oxenberg were also involved in the cult. The latter appeared in the documentary Seduced: Inside the NXIVM Cult.
Why Was Allison Mack Released Early?
Allison Mack was released from prison after serving two years of her three-year sentence.
According to NME, Mack was released from a federal prison in Dublin, Calif., on July 3.
She originally faced 14 to 17 years behind bars, but due to her cooperation in Raniere's case, her sentence was reduced.
READ MORE: 'Smallville' Actress Allison Mack Arrested for Role in NXIVM Sex Cult
At the time of her sentencing, Mack told the court that "I made choices I will forever regret" and that she was wracked with "remorse and guilt" after her 11 years in the cult.
What Did Allison Mack Do in the NXIVM Cult?
Mack gained notoriety as Chloe Sullivan on Smallville. The hit series starred Tom Welling as Clark Kent and ran for 10 seasons.
In 2015, Mack became a "first-line slave" in the NXIVM DOS subgroup, where she recruited women into the cult via "collateral" that included damaging blackmail material such as nude photos and humiliating secrets.
The Albany Times Union reports Mack also admitted to "underlying racketeering crimes of forced labor, extortion, fraud and sex trafficking."
"I threw myself into the teachings of Keith Raniere with everything I had. I believed wholeheartedly that this mentorship was leading me to a better, more enlightened version of myself. I devoted my loyalty, my resources, and, ultimately, my life to him. This was the biggest mistake and greatest regret of my life," Mack told the judge ahead of her sentencing in 2021.
Stars Who Were Convicted or Charged With Crimes
Here are 25 celebrities who have been convicted or charged with crimes, ranging from minor felonies to serious offenses.