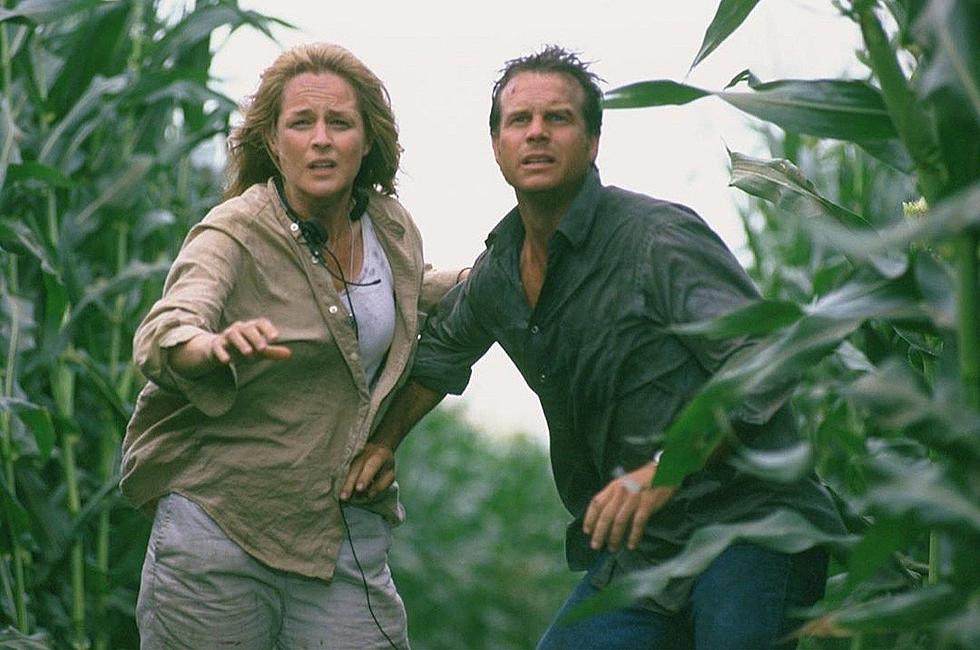 'Twister' Director Says He Wasn't Consulted About Sequel
Universal
There are plans to put out a new sequel to 1996's Twister. Unfortunately, the original film's director didn't quite get the memo.
The new film, titled Twisters, has been in development since some time in 2020, and the studio eventually settled on putting Minari filmmaker Lee Isaac Chung in the director's chair. The plot will supposedly follow the daughter of the storm chasers from the first movie, played by Helen Hunt and the late Bill Paxton. Interest in tornados apparently runs in the family, and she decides to pick up her parents' mantle.
Jan de Bont, the director of the original Twister, recently told Inverse that he had only heard of the sequel recently and has not been contacted or consulted about the project. ("It made so much money for the studio. Sooner or later they would do it," de Bont said.)
While de Bont is not involved, he was confident the new film would be very different from his, simply because of the changes in filmmaking technology since 1996. As he put it...
When things fell from the sky, there were real things falling from a helicopter. If you film a car escaping a tornado in a hail storm, it was real ice that came at us. It's a movie that cannot be remade… That would never, ever happen again. Every shot was a fortune. It would take three days to transfer all that information onto film.

 
READ MORE: Forgotten '90s Classics You Have to See
The director also pointed out in the interview that the wave of big movies directed by artists like Chung who made their name on smaller films and quickly graduate to major tentpoles is because the studios and executives "want to be able to fully control them ... ultimately, the studio is going to tell them what's in the movie. I know that firsthand."
While de Bont seems fairly cynical about the project, only time will tell how it pans out. Twisters is currently scheduled to open in theaters on July 19, 2024.
'90s Movies We Can't Believe Got Remakes
These popular '90s movies got remakes. And all we want to know is ... why?