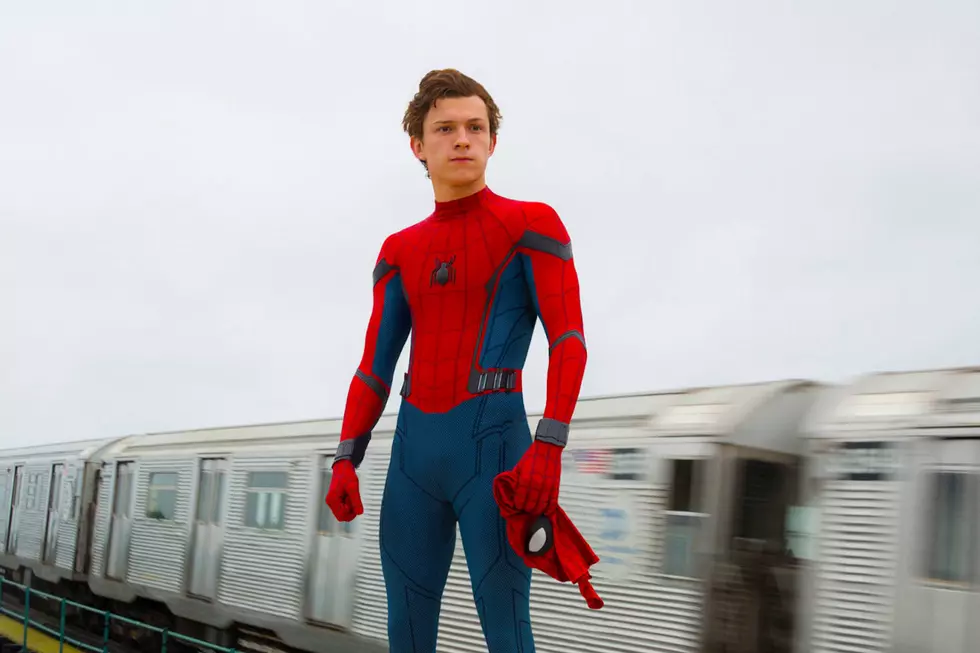 Tom Holland Reviews the First 'Spider-Verse'
Marvel
While you may think Tom Holland might be protective about his own Spider-Man movies, or competitive with other Spider-Man franchises, that's actually not the case. When asked what he thought about the first movie and Across The Spider-Verse while at the premiere of The Crowded Room, he had the following to say:
I think the first Spider-Verse movie is the best Spider-Man movie that's ever been made. I'm so proud of everyone involved. Amy Pascal is like my mom. I was supposed to go with her as her date, I couldn't go because I'm here working. But I'm incredibly proud of them, I'm excited for the second one. I'm sure it will live up to every expectation, and I can't wait to see it.
READ MORE: Every Spider-Man Movie, Ranked From Worst to Best
This is a pretty huge statement to make. That being said, it's not an altogether unpopular one. Spider-Man: Into The Spider-Verse sits at an excellent "Certified Fresh" rating of 97 on Rotten Tomatoes, with a 94 percent audience score. So far, Across The Spider-verse is in an extremely similar spot, with a 95 percent audience score. If the final film in the trilogy manages to do what these two have done, we may very well have the perfect Spider-Man series on our hands.
While there's really no info on what the next movie will look like, people have really been looking forward to a potential Tom Holland appearance in the Spider-Verse. Given the ending of the most recent film, it sounds like anything is possible.
Across the Spider-Verse: The Coolest Easter Eggs
The best Marvel and Spider-Man references in Spider-Man: Across the Spider-Verse you might have missed.