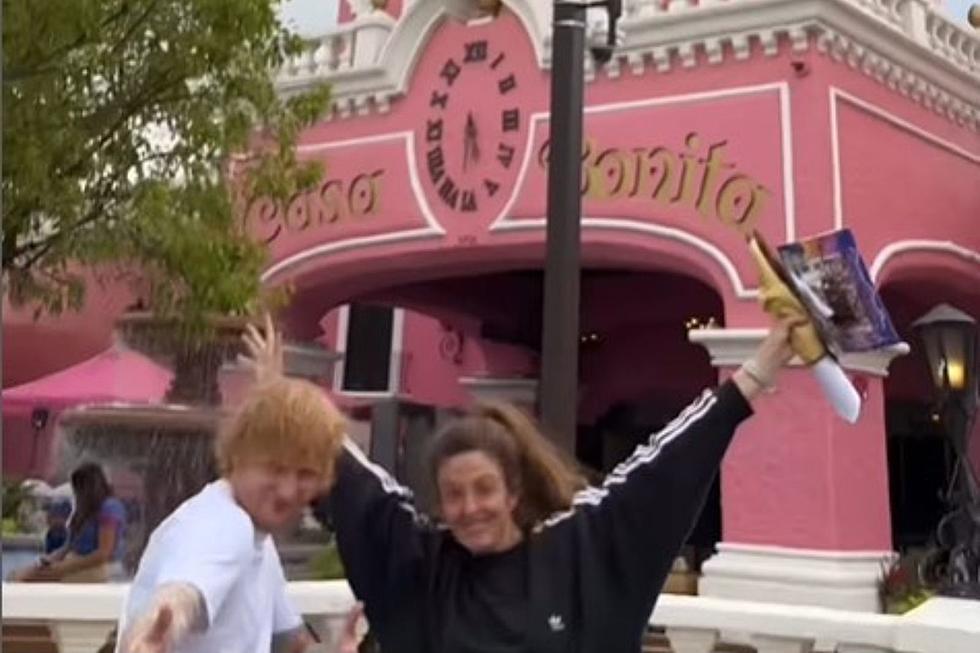 Ed Sheeran At Colorado's Casa Bonita Over The Weekend? We've Got The Video
Ed Sheeran IG Video Screenshot
Ed Sheeran took over Colorado this past weekend with his Subract & Mathematics tours, but the music wasn't the only thing on Ed's to-do list, as he took time to pop by one of Colorado's most famous attractions... Casa Bonita.
Did Ed Sheeran Go To Casa Bonita While In Colorado?
It was a bust weekend for Ed Sheeran as he brought both his stripped-down Subtract Tour which was at the Paramount Theatre on Friday, August 18th, followed by a packed house at Empower Field at Mile High on Saturday, August 19th. I didn't get to the show on Friday, but Saturday's show was one we'll never forget. Yes, there were some weather delays which made the night a little later and more adventurous for the concert-goers in attendance, but once Ed took the stage, it was fantastic! Below are a few pictures we took on Saturday night.
Ed Sheeran's Mathematics Tour In Denver
Ed Sheeran brought his Mathematics tour through Denver and we snapped a few pix in between singing our faces off! Enjoy...
Ed Sheeran Breaks Single-Day Attendance Record At Empower Field At Mile High
Before breaking Mile High's attendance record, Ed popped by one of Colorado's most famous attractions... The newly re-opened Casa Bonita in Denver! Just a little west of Mile High on Colfax Avenue, is the legendary Mexican restaurant, so why not go and check it out? He said in a video that he's a huge fan of South Park, so, of course, he had to go see the updated masterpiece for himself.
Video: Ed Sheeran Visits Colorado Casa Bonita
My first question is... How long ago did he sign up for his spot to have his email chosen already? Kidding... But let's face it, when it comes to getting that "magical golden email" with the invite, it's all about who ya know... Super jealous, he looked like he had the best time! Ed also posted this fantastic show highlight video from his two shows in Colorado over the weekend. Weather delays and all...
Despite coming on about 90 minutes after he was scheduled to take the stage, Ed and his team delivered a show that the record-breaking crowd won't ever forget. The show was absolutely fantastic from start to finish. I've seen Ed about four or five times now and he somehow always finds a way to raise the bar... This one will be hard to beat though. In my mind right now, the only way he could is if we had the same show without the weather. Regardless, we always love seeing Ed perform and we're already looking forward to whatever he does next. Cheers. Speaking of awesome shows at Mile High...
25 Must See Pix From Taylor Swift's Eras Tour Stop In Denver
From the "countdown to midnights" to start her show, to an incredible firework-filled ending, Taylor Swift's Eras Tour set the new standard for how a live show should be. I can't put into words just how fantastic this show was. Nobody loves their fans more than Taylor and her team and this show was proof of that. Here are some of our favorite pictures from the show from the couple of different areas my family saw night one from.
The Weeknd's Show In Denver Was Amazing. Here Are 25+ Pix We Took
The Weeknd In Denver 2022