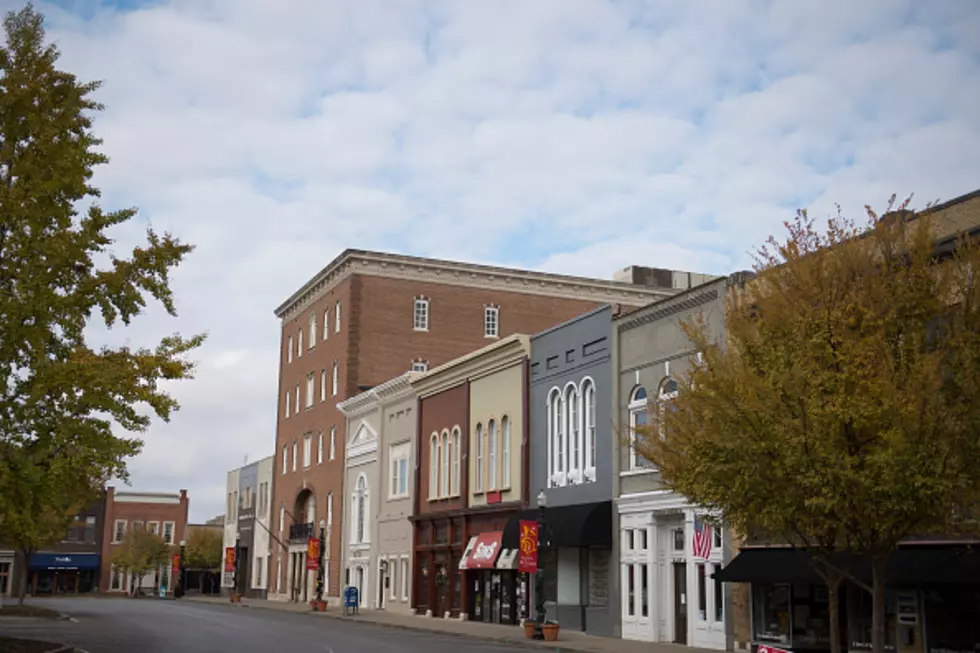 10 Recession Proof Wyoming Towns
The Washington Post via Getty Im
Across America the economy is shaky and crime is up.
So, some people are looking for a safe place to live.
One option is Wyoming, the second to last least populated state, yet the 10 largest in land mass.
There is plenty of room in Wyoming to work hard and feel safe.
Living in a relatively unknown little Wyoming town is one of the best places to ride out bad times.
So where are the most recession and crime poof towns in Wyoming?
Who better to ask than a guy who has only been through Wyoming a couple of times? But never lived here? Sure, let's ask him.
If you're looking for a new place to call home, Wyoming may be just the state for you. With its stunning natural landscapes and friendly communities, it's no wonder why so many people love living here.

In this video, we'll explore the best places to live in Wyoming, from small towns to thriving cities.

We'll look at factors like affordability, outdoor recreation opportunities, and quality of life to help you find the perfect place to settle down.

Whether you're a young professional, a family with kids, or a retiree, there's a Wyoming community that's just right for you. Join us on this virtual tour of the Cowboy State and discover the best places to call home in Wyoming. (World According To Briggs).

 
10). Greybull
Population, 1,7000. Low crime. You can buy a home for under $200,000. If you have blue-collar skills you can make a good living here. The crime rate is about 77% below the national average.
9). Thermopolis
Population about 2,700. A beautiful little town with hot springs and the Wind River Canyon. Besides blue-collar skills, a person can make a great living in the tourist trade in this town. For such a pretty town the cost of living is really low.
8). Basin
1,200 people live there. It's a beautiful area. But you'll need to have a way to make a living outside of town or already have money made. There is not much opportunity in this town. But a great place to hide out during bad times.
7). Lovel
Population 2,278-ish. Close to Cody, it's a great place to live off the land if you like hunting and fishing. There are a lot of natural recourses in that area. The cost of living is really easy and crime almost never happens.
6). Kemmerer
A population of around 2,400 residents. Extreme southwest side of the state. The major city of Salt Lake City is not far if you needed something. That's where the first JC Penny store opened. Another great place for living off the land. Though hard to farm due to its arid desert nature. Homes are priced well and you can make a good living if you know energy production, on any level.
5). Lusk
Population of about 1,500-ish. This area actually is good for farming, and blue-collar skills. Homes are cute and affordable. Crime is very low.
4). Afton
Population2,202. What a cute little town with beautiful landscapes around it. Plenty of work to be found, including in the tourist trade or national parks. Afton's crime rate is 94% lower than the national average. The town is defiantly a cute place to settle and let the world burn, in other places, but not where you are. Because you're in Afton Wyoming.
3). Wheatland
Many people pass by this town on the interstate and are not impressed. Drive into town and you'll see why people love living here. What a VIEW they have of the Laramie Range and Laramie peak. Plenty of ways to make a living including ranching, farming, and energy.
2). Ranchester
Population 1,110. Small. Quite. Not much for crime. Nobody really knows that the town is there so it's a great place to wait for better times to come. The town is located in the extreme northern Wyoming on the West side of the Bighorns. Home prices are a bit higher. But that's because they have nicer homes.
1). Glenrock 
Population 2,407. They are number 1 on this list because it's such a cute little town. On a river. Near mountains. Low price for a cute home. Low crime. Near Casper, if you need to shop for more than a small town can offer.
THE HISTORY & REBIRTH OF CHUGWATER WYOMING
Road Trip Guide To Historic Wyoming Saloons & Bars