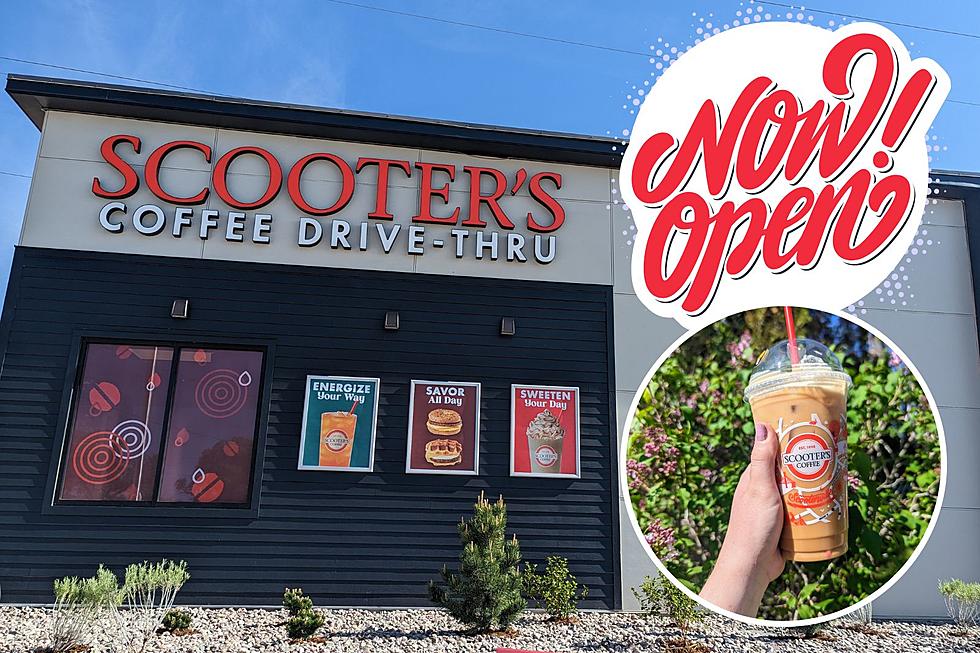 Be Frappe-y! South Cheyenne FINALLY Has a Drive-Thru Coffee Stop
Phylicia Peterson, TSM, Canva Pro
It's a brew-tiful day in Cheyenne. The skies are blue - no smoky haze in sight. A cool breeze carries the scent of fresh lilac and cut grass. And, to top it all off, a new coffee shop has opened in town.
Now, you know how I am about my coffee. Me + coffee = happiness. Seriously, I have a problem. I love coffee. Especially when it's conveniently served out a drive-thru window; that's not to say I don't enjoy a cup of homemade joe - I do make my own coffee at home every day. But if I want a special treat or need a quick pick-me-up while out and about, a drive-thru coffee stop is where I go.
Sadly, the south side of Cheyenne has been without a drive-thru coffee shop for as long as I can remember. Safeway does have a Starbucks inside, sure, and Taco Johns and McDonald's serve some form of coffee, but it's not quite the same.
Clearly, I wasn't the only person to notice the coffee gap. Someone must have made a deal with the caffeine gods (or just did some great market research) and discovered that a drive-thru coffee franchise would fit right in on South Greeley Highway.
And, low and behold, Scooter's Coffee decided to set up shop. As of yesterday, May 24, Cheyenne's newest java-slinging stop is open! I stopped by today and happily enjoyed a delicious Carmelicious beverage and breakfast burrito. The service was fast, and the baristas were super friendly!
Cheyenne native Tori Manning operates this Scooter's location. The company itself is headquartered in Omaha and began in Nebraska.
Scooter's Grand Opening Celebration 
Scooter's is open now, but they plan on having a big party next month. The Grand Opening celebration on June 9th will give customers a buy-one, get-one deal on beverages when they pay in the Scooter's App (more on that below...)
What Does the Menu at Scooter's Look Like?
Scooter's carries similar beverages to the Human Bean, Dutch Bros., and Ziggi's Coffee. In addition, they offer blended coffees, iced coffees, lattes, teas, smoothies, energy drinks, and more. They also have various treats, snacks, and breakfast items available.
Like the Human Bean and Ziggi's, Scooter's has a loyalty app members can use to accrue points for free caffeinated goodness.
What Are Scooter's Hours and Address?
Scooter's hours at its 207 South Greeley Highway location are as follows:
5:30 a.m. to 8 p.m., seven days a week.
For more info on the Cheyenne Scooter's Coffee, click here.
May 24 Landspout Spirals Over Cheyenne
A landspout - a type of tornado that is
"smaller and weaker than tornadoes produced by supercells"
appeared within city limits on May 24, 2023, shocking residents. The spout was visible over Dell Range Blvd. In response to the spout, F.E. Warren Air Force Base issued a warning on the base urging occupants to seek shelter.
Several Cheyenne residents captured the landspout on camera. Did you see the would-be twister appear over Cheyenne?