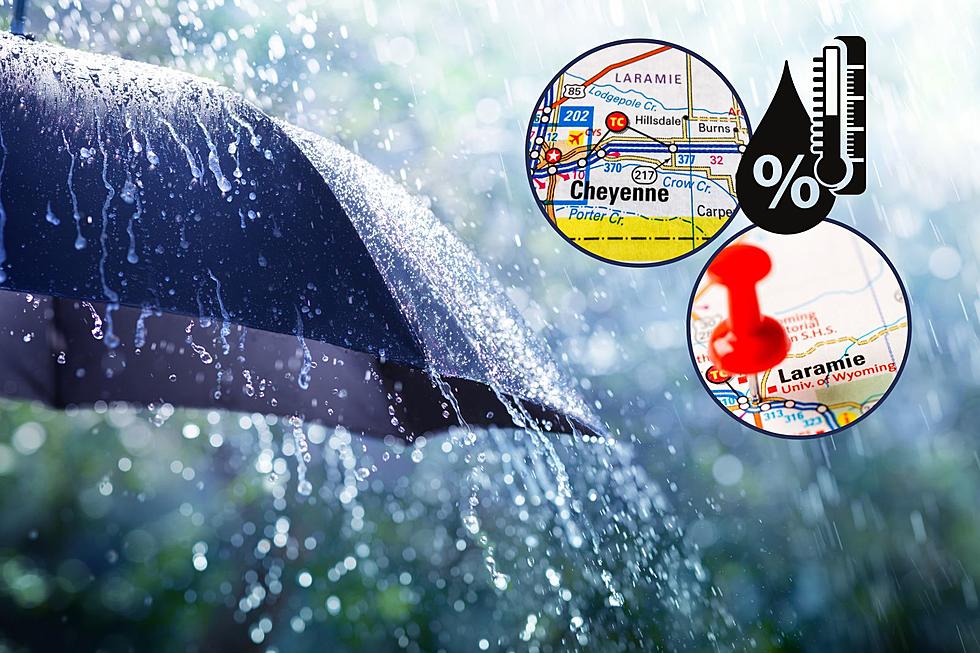 How Much Water Did Cheyenne & Laramie Get Last Week? A Lot.
Canva Pro
It's no secret that SE Wyoming is dry. I mean, not Arizona dry, but we Wyomingites live in a land of arid deserts, semiarid steppes, and alpine mountains. We don't get a lot of moisture.
At least, not usually.
But, this spring seems to be entering the records book. We've had continual rain for the last two weeks, with more on the way.
How Much Rain Did Cheyenne & Laramie See Last Week (May 7-14)?
According to the National Weather Service Cheyenne, Southeast Wyoming received between 2 and 6 inches between Laramie and Pine Bluffs. We've seen everything from downpours to light drizzles, with an abundance of cloudy skies and occasional rolling thunder in the Cowboy State.
According to the NWS Cheyenne, the capital city received around 2 to 3 inches of rain last week, while Laramie received between 1.5 to 2 inches.
Is SE Wyoming Getting More Rain Than Normal This Spring?
Is it raining more than usual? Why is everything so green? Are we in a Flood Watch? These are questions flying around SE Wyoming this spring.
Usually, we don't have to concern ourselves with floods until mid-summer. And it's true that while we typically have green grass this time of year, we seldom get lush lawns and blooming flowers this early in the season.
Long story short, yes, we have gotten more rain than usual this spring. Cheyenne usually averages a total of 2.34 inches of precipitation (according to US Census Data) in May, and we've already far exceeded that amount. Laramie is right up there with the capital city - usually, Laramie receives 1.81 inches of precipitation in May.
The increase in precipitation will undoubtedly contribute to Wyoming's Super Bloom, which is forecasted to bring stunning colors and gorgeous flowers to the state this spring.
11+ Wild and Surprising Facts You Didn't Know About Wyoming
Wyoming is full of intriguing facts, figures, and history. Check out some of the wildest and most interesting facts we've found about the Cowboy State.