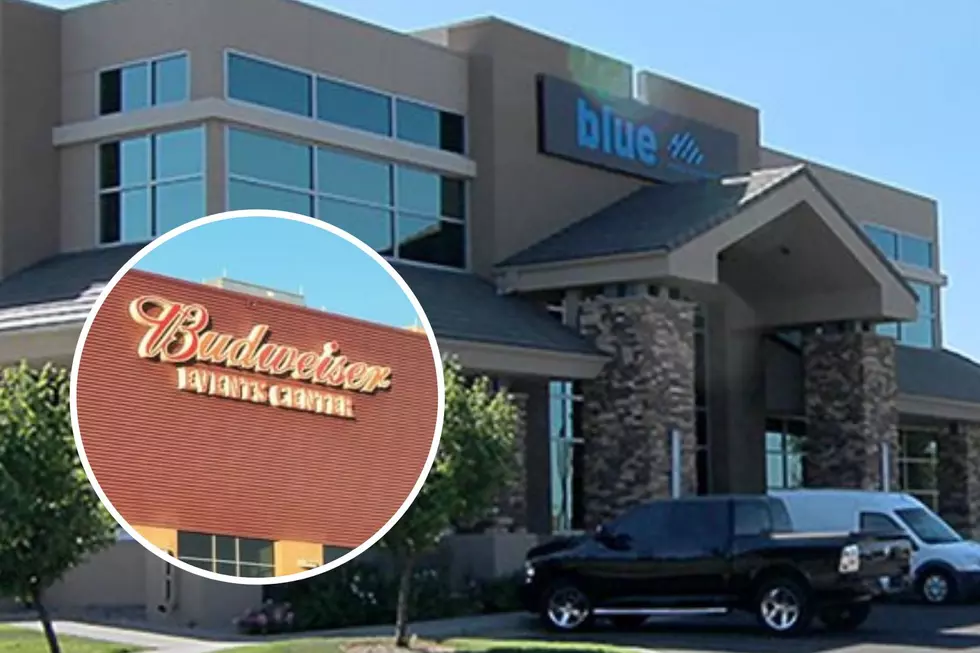 Cheyenne's Blue FCU Buys Naming Rights to Budweiser Events Center
Blue Federal Credit Union via Yelp | Rich V. via Yelp
The Budweiser Events Center in Loveland, Colorado, will be getting a new name this fall.
Cheyenne-headquartered Blue Federal Credit Union said in a blog post on Tuesday, January 31, that the Credit Union has acquired the naming rights for the Budweiser Events Center in Loveland, CO. Come October of 2023, the event center will be renamed the Blue Arena.
"The Front Range is where we got our start," said Blue. "It is where many of our members, and many of us, live, work and play."
"The opportunity to support Larimer County by helping to usher the iconic Budweiser Events Center into its new era was a no-brainer," Blue added in the post. "This investment in one of the region's biggest event venues will open the area up to exciting new possibilities."
Blue Federal Credit Union Announces the Blue Arena
Home to the Colorado Eagles, a professional minor league ice hockey team, the Budweiser Events Center will celebrate its 20th anniversary this year. Blue says its new identity as the Blue Arena marks a new chapter for the institution.
"Over the next several years, we have an unbelievable variety of events planned," said Blue. "With seating for more than 6,000 fans and 8,000 concertgoers, there will be more than enough room for the residents of Larimer County and beyond to come together and create memories."
Alongside the Colorado Eagles, the Budweiser Events Center also hosts concerts, sporting competitions, and traveling shows. It's played host to Disney On Ice, the Harlem Globetrotters, and monster truck tours. Blue FCU plans to continue the center's legacy of providing entertainment opportunities and community engagement for the Front Range and surrounding area, saying,
"Working together, Blue will be able to better support the Arena and its efforts to provide opportunities that excite our community so we can continue building authentic connections that help the region thrive. This partnership deepens the strong relationship we have with Larimer County and allows us to amplify the passion we bring to our work of helping champion the goals, dreams, and opportunities of each of our members."
Blue serves more than 115,000 members in all 50 states and 18 countries around the world and manages over $1.8 billion in assets. The credit union had served SE Wyoming since 1951, when it opened as Warren Federal Credit Union, before expanding to Northern Colorado under the name Blue Federal Credit Union in 2016. Today, Blue is headquartered in Cheyenne, Wyoming.
For the full post from Blue FCU, click here.
10 Outstanding Ways To Save Money On Gas In Wyoming