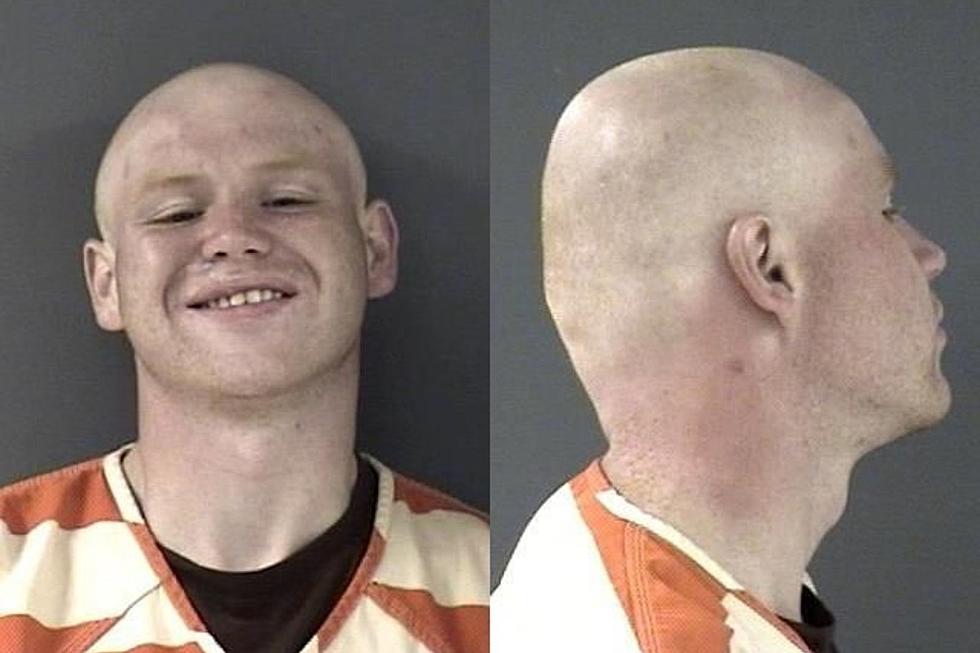 Cheyenne Police Department Facebook Post Leads to Robbery Charge
Cheyenne Police Department
A 22-year-old transient who Cheyenne police arrested earlier this month for stealing a pack of smokes from the Maverik at 3315 N. College Dr. is now facing a robbery charge.
Police on Thursday, June 22, sent a probable cause affidavit to the Laramie County District Attorney's Office recommending Kegan Dawdy be charged with robbery.
Police say they were called to a robbery at the Maverik around 10 p.m. on May 28 but at the time were unable to identify Dawdy as the suspect.
On June 14, the same day police announced via Facebook that they had arrested Dawdy for the cigarette theft, police received a call from a customer who had witnessed the May 28 robbery saying she'd seen their post about Dawdy and that he was the same guy she'd seen rob the place.
Dawdy made his initial appearance in Laramie County Circuit Court this afternoon, June 23, during which he was informed of the robbery charge against him.
His bond was set at $2,500 cash and his preliminary hearing was scheduled for July 3 at 11 a.m.
LOOK: What major laws were passed the year you were born?
Data for this list was acquired from trusted online sources and news outlets. Read on to discover what major law was passed the year you were born and learn its name, the vote count (where relevant), and its impact and significance.