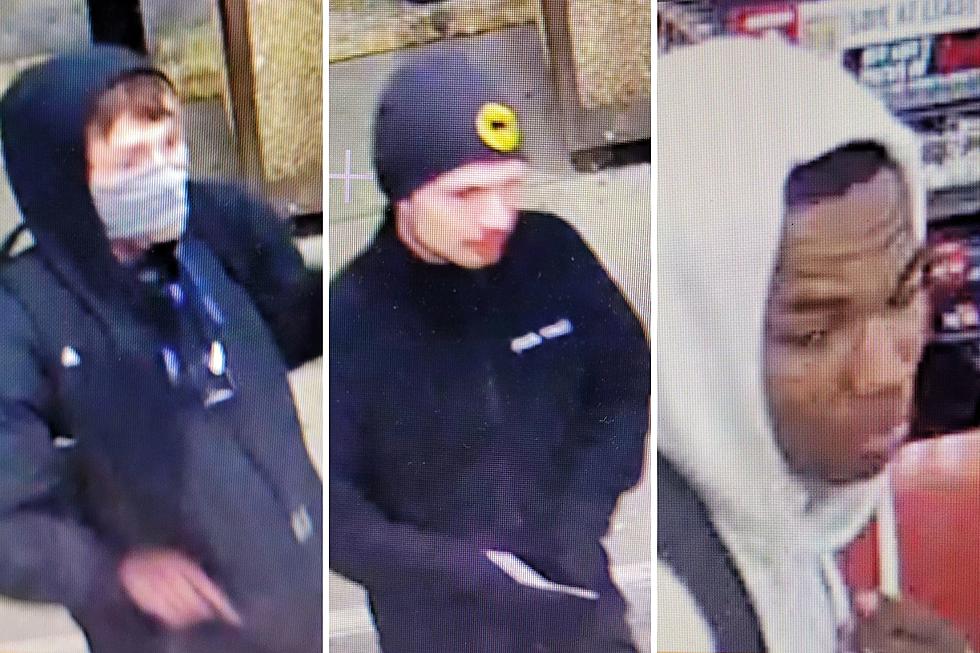 Cheyenne Police Looking to Identify Suspects in Burglary/Fraud Case
Cheyenne Police Department via Facebook
The Cheyenne Police Department is asking for the public's help in identifying three people who were caught on camera using a debit card that was stolen out of a resident's vehicle.
Public Information Officer Alex Farkas says the vehicle burglary occurred sometime between 2:30 a.m. and 3:15 a.m. on Thursday, April 6 near the 3600 block of Woodhaven Drive, east of Cahill Park.
Farkas says the vehicle was parked in the driveway of a residence, and it is believed the suspects (pictured above) were able to gain entry through an unlocked door.
Farkas says several items were stolen out of the vehicle, including a debit card, which the trio then used at the Maverik located at 3315 N. College Drive.
Farkas would not say what the suspects purchased but says the total exceeded $85.
Anyone who recognizes the individuals or who has information about the crime is asked to call Detective Fernandez at (307) 633-6638.
12 Signs That You Could Be a Victim of Identity Theft
Identity theft can happen so quickly, and potentially take so long to resolve. Keep an eye out for these 12 warning signs and maybe you can limit the damage done to your credit and your life.