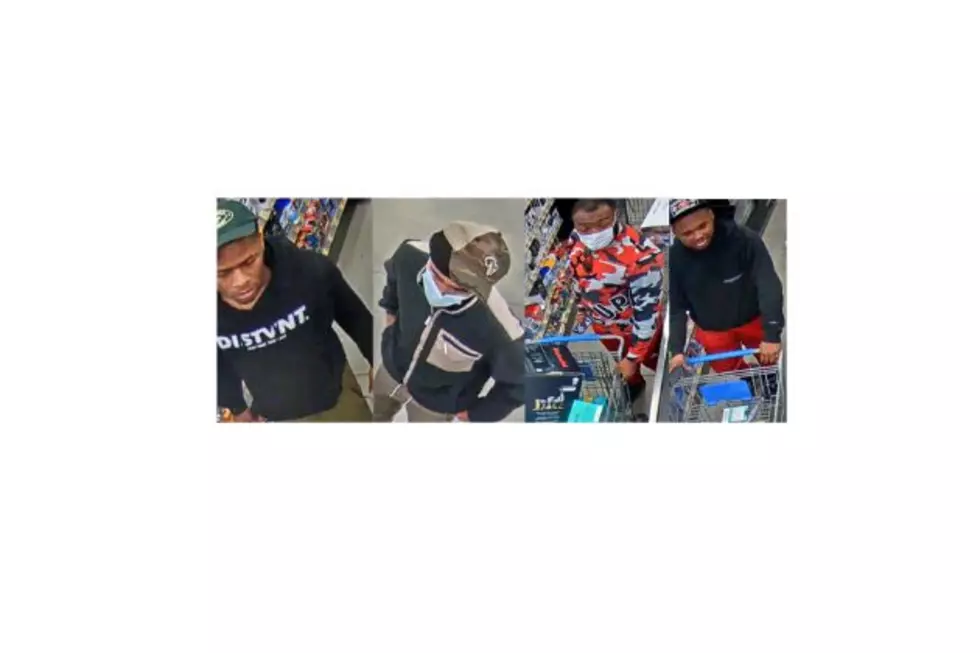 Police Seeking Information On Quartet In Wyoming Walmart Crime
Canva/Rock Springs Police Department
Police in Rock Springs are asking the people to help identify four people who were allegedly involved in a recent crime at the Rock Springs Walmart store.
That's according to a post on the Rock Springs Police Department Facebook page. The post does not identify what specific crime the men are suspected of but says they are all Black males and left the store in a dark-colored Jeep Wrangler.
What police are identifying only as a "theft/scam" happened on January 12, according to the post.
Anyone with information on the men is being asked to contact the Rock Springs Police Department at 307 352-1575 and reference case R23 00750. Tipsters may remain anonymous, according to the post.
2022's Deadliest Wyoming County by Traffic Deaths
While car crashes can occur anywhere, some roads in Wyoming are more dangerous than others.
According to
Wyoming Highway Patrol
data, there were 117 fatal crashes in the Cowboy State in 2022 resulting in 133 deaths.
Of those fatal crashes, the majority (13.68%) occurred in Laramie County -- two in January, one in February, one in March, two in April, one in June, two in July, three in August, two in September, one in November, and one in December.
Sweetwater County saw the second most fatal crashes last year, 12, while Fremont and Lincoln counties each saw 10.
Albany and Park counties each recorded eight, and Campbell, Converse, and Natrona counties each tallied seven.
The deadliest 2022 crash in Laramie County took place on June 17 when two semis collided on Interstate 80 east of Cheyenne and immediately became engulfed in flames killing both drivers and a passenger.
Laramie County also saw two fatal crashes involving motorcyclists, two fatal crashes involving juveniles, and a fatal crash involving a pedestrian last year.