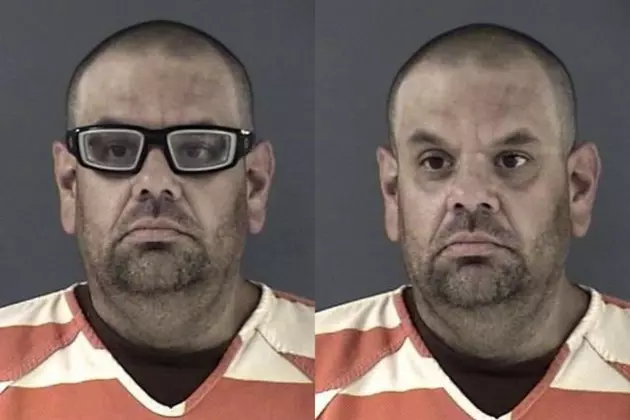 Transient Socked With Felony After Stealing From Cheyenne Walmart
Laramie County Sheriff's Office
A 43-year-old Cheyenne transient has been charged with felony theft after police say he stole more than $1,000 worth of items from Walmart.
According to arrest records, police were called to the store at 2032 Dell Range Blvd. around 5:30 p.m. Monday, Aug. 21, in reference to a shoplifting.
When police arrived, staff told them that the suspect, Victor Joseph Colacino, was in the parking lot and had just shoplifted.
Police contacted Colacino and a records check indicated he had a felony warrant, which he was then arrested on.
On Aug. 23, police developed probable cause that Colacino stole a felony amount of merchandise from the store on Aug. 21.
They say Colacino was seen on security footage stealing $1,031.58 worth of merchandise.
Colacino was subsequently charged with felony theft and made his initial appearance in Laramie County Circuit Court Thursday afternoon.
His bond was set at $3,000 cash and his preliminary hearing was scheduled for Sept. 1 at 9 a.m.
Is The Walmart Self-Checkout Disappearing
Here Are The 10 Wyoming Cities With A Walmart