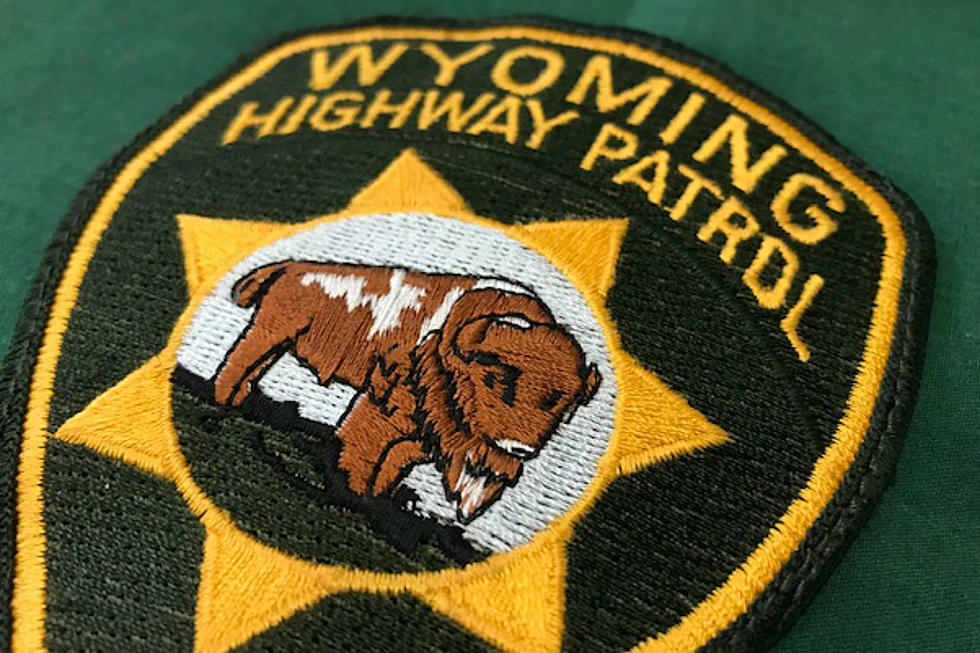 Wyoming Highway Patrol Still Looking for Hit-&-Run Drivers Who Killed Pedestrians
Joy Greenwald, Townsquare Media
Six weeks after two pedestrians were killed in separate hit-and-run crashes in Wyoming, the Highway Patrol continues to look for the drivers responsible for their deaths.
Both fatal crashes happened on Tuesday, April 18.
The first happened around 12:02 a.m. in the 200 block of Ethete Road, northeast of Fort Washakie School on the Wind River Indian Reservation.
According to a fatality crash summary, 30-year-old Wyoming resident Wilford Hill was walking west when a black sedan hit him, killing him.
"The suspect vehicle fled without stopping," the summary reads.
Sgt. Jeremy Beck says due to the debris that was left at the scene, troopers were able to identify the suspect vehicle as a 2009 to 2013 Toyota Corolla.
"It should have passenger-side damage along the front side door and possibly the windshield," said Beck.
The second fatal crash happened around 8:41 p.m. on Interstate 80 in Cheyenne, near the Parsley Boulevard bridge.
Beck says 24-year-old Guatemala resident Dayron Lima Hernandez was walking along the shoulder when he was struck by a passing motorist.
Beck says Hernandez had a brother in New Mexico and was just kind of walking from place to place.
"He had prior contact with a Colorado State Patrol officer about 24 hours prior to this collision and had pretty much told them that he was headed to Cheyenne to meet with some friends," said Beck.
"A Cheyenne Police officer had spoken with him earlier the prior morning before he was struck and it sounded like he was still there in Cheyenne and was walking around looking for those friends," Beck added.
Beck says, unfortunately, the driver who struck Hernandez didn't stop, and they don't have a vehicle description.
"Sometimes you get lucky enough that there's debris or something like that on the roadway and you're able to track it back or maybe you have a road camera or witnesses that were able to see it, however, right now we don't have any of those things," he said.
Beck is asking anyone who may have information about the incident on Ethete Road to call the patrol's Lander office at 307-332-4155, and anyone with information about the incident on I-80 to call the patrol's Cheyenne office at 307-777-8948.
"Definitely give us a call and we'll follow up on it," he said.
Of the 51 people who have died on Wyoming's highways so far this year, five, or 9.80%, have been pedestrians.
RELATED:
2022's Deadliest Wyoming County by Traffic Deaths
While car crashes can occur anywhere, some roads in Wyoming are more dangerous than others.
According to
Wyoming Highway Patrol
data, there were 117 fatal crashes in the Cowboy State in 2022 resulting in 133 deaths.
Of those fatal crashes, the majority (13.68%) occurred in Laramie County -- two in January, one in February, one in March, two in April, one in June, two in July, three in August, two in September, one in November, and one in December.
Sweetwater County saw the second most fatal crashes last year, 12, while Fremont and Lincoln counties each saw 10.
Albany and Park counties each recorded eight, and Campbell, Converse, and Natrona counties each tallied seven.
The deadliest 2022 crash in Laramie County took place on June 17 when two semis collided on Interstate 80 east of Cheyenne and immediately became engulfed in flames killing both drivers and a passenger.
Laramie County also saw two fatal crashes involving motorcyclists, two fatal crashes involving juveniles, and a fatal crash involving a pedestrian last year.