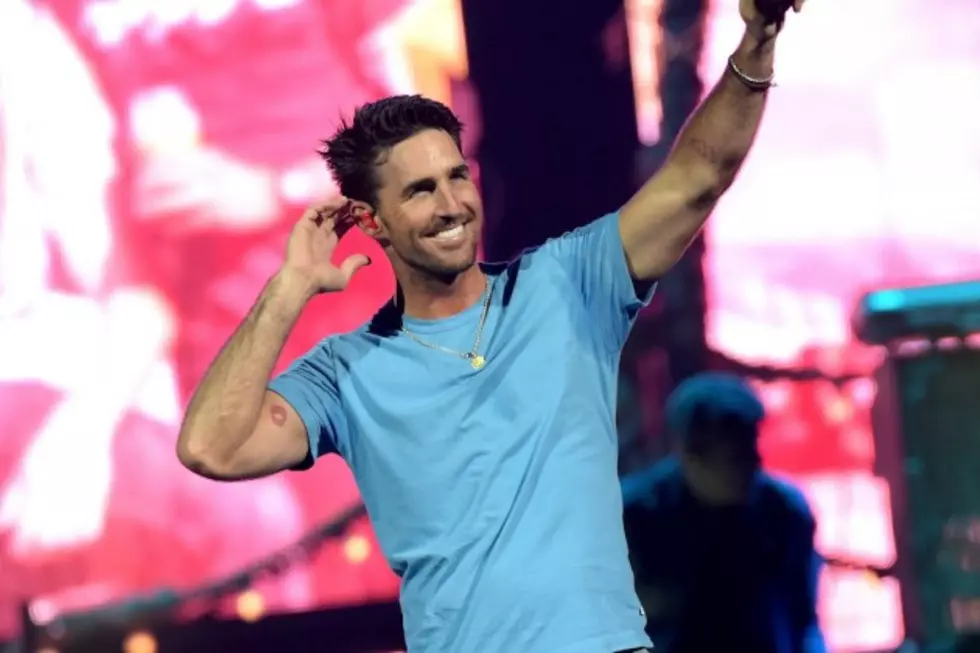 Jake Owen Focusing on Fatherhood and New Music
Rick Diamond, Getty Images
Country artist Jake Owen has charted platinum-selling singles like "Barefoot Blue Jean Night," "Alone with You," and "Anywhere with You," but the Florida native isn't about to let fame and success get in the way of what truly matters.
During an interview with the Tennessean, Owen discussed the joys of parenting his 2-year-old daughter, Pearl. The doting dad proudly talked about his pint-sized princess. "Her personality is starting to shine," he says. "She's got these funny things she says and does and she's speaking in full sentences so she can have a conversation with us, so that's pretty neat."
The tiny tot also has an adventurous side, and Owen loves being able to try new things with her. "She loves being outside and she loves stories. She's totally into 'Jack and the Beanstalk' right now and she loves horses. She's just fun. She just likes to hang out," he says.
In addition to spending quality time with his wife and young daughter, Owen is opening for Kenny Chesney on The Big Revival tour, which kicked off March 26 at the Bridgestone Area in Nashville. Because the tour only plays a few nights a week, Owen is able to spend plenty of time with his family and spend valuable time working on his new music. He went back into the recording studio earlier this month to begin working on new tunes.
"The tour is giving me the opportunity to sneak a new song in (front of fans) and see how it goes over," Owen says. "I've come to realize that people see me as the guy that's pretty good at bringing them good-feeling summertime music. I see it on Twitter. And it makes me feel really good because I've finally reached a point in my career where I have a brand and a niche that I'm filling in the musical lives of people."
Jake Owen and Other Country Stars Without Their Shirts