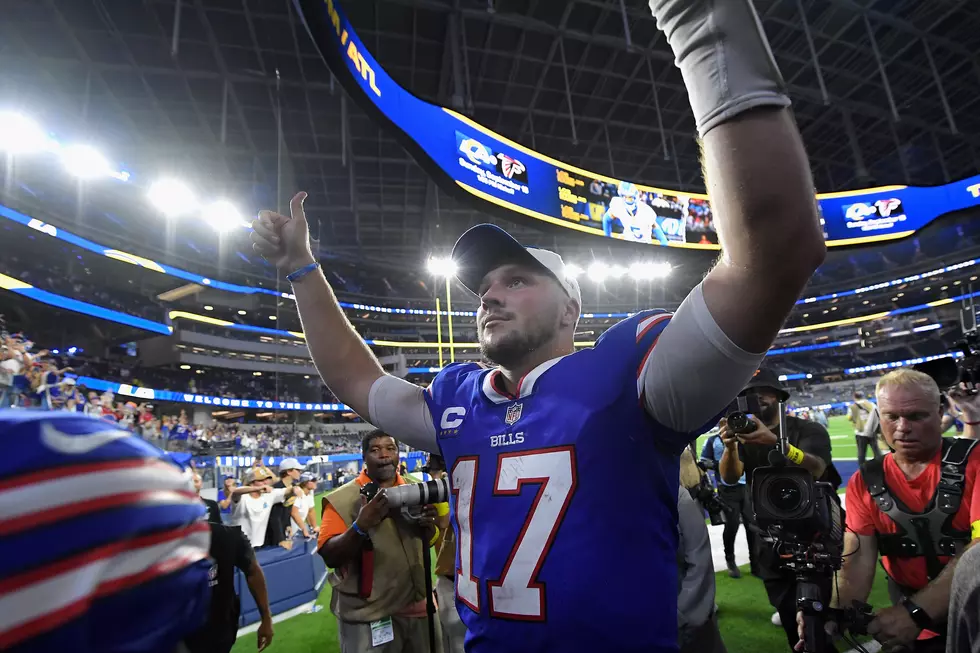 Josh Allen Was First NFL Player This Season To Do This
Getty Images
The Buffalo Bills are looking to rebound after a tough loss to the Miami Dolphins this past Sunday.
Even though the Bills lost the game, their star quarterback Josh Allen played well. He threw for 400 yards and two touchdowns.
With those 400 yards, Josh became the first NFL player to throw for 1000 yards this season. So far on the season, Josh has thrown for 1,014 yards and nine touchdowns.
That is even more impressive when you remember that he didn't play at all in the fourth-quarter win against the Tennessee Titans.
The offense looks even better through three weeks of the NFL season as Josh's favortie target Stefon Diggs is already having himself a season. After three weeks into the season, Diggs is leading the NFL in receiving yards.
Hopefully, both players will continue their hot starts as the Bills are back on the road this Sunday. The Bills travel to take to Baltimore to take on another star QB Lamar Jackson and the Baltimore Ravens.
The Bills enter the game with a 2-1 record and are still favorites to make the playoffs and win the Super Bowl. The Ravens are currently 2-1 on the season as well and in 2nd place in the AFC North. They are also favorites to make the playoffs this year.
My prediction for the game is the Bills win a close one in rainy conditions 17-14.
The 5 Best Punters In Buffalo Bills History
There has been a lot of talk about punters in Buffalo this off-season. Here are the Top 5 punters in Buffalo Bills history based on average yard per punt with at least 101 punts as a Buffalo Bill.
Best Free Agents Signed By The Buffalo Bills
The Buffalo Bills are gearing up for a run at the Super Bowl next season and some big-time free agents are already reaching out to the Bills looking to join the team. Check out some of the best free agents the Bills have signed in the past.
Complete List Of Buffalo Bills Available On Cameo