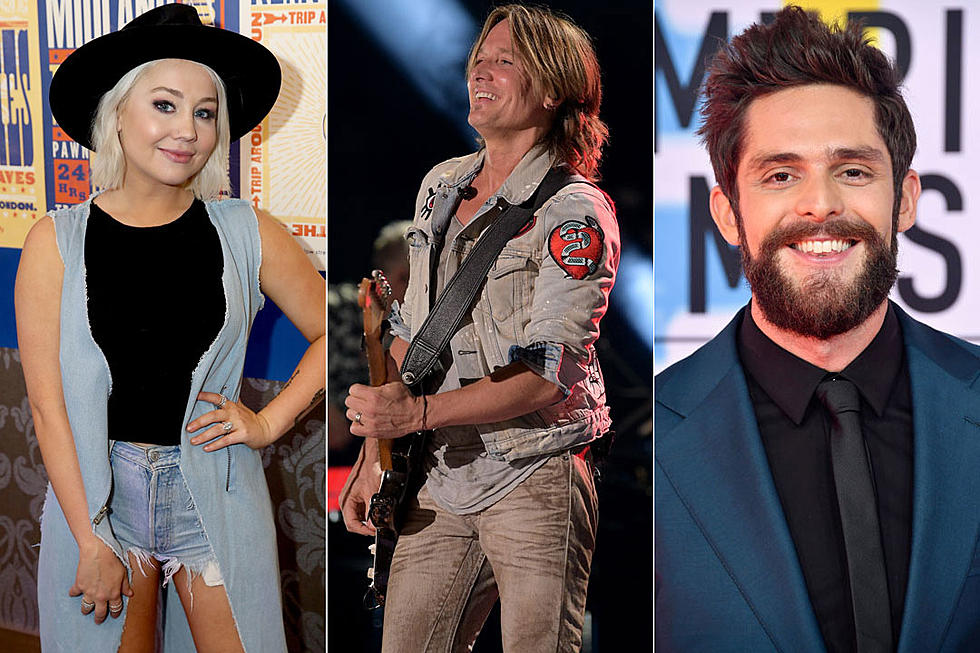 RaeLynn as Kylie Jenner + More of 2018's Most Epic Halloween Costumes
Terry Wyatt / Jason Kempin / Frazer Harrison, Getty Images
Per usual, country stars went all out on their Halloween costumes this year! Keith Urban and Luke Bryan brought their A-game, but RaeLynn may take the prize for best costume of the year.
The "God Made Girls" hitmaker's pregnant, lipstick-selling Kylie Jenner costume is just too good. Find her in a bump-tight black tracksuit, long dark wig and sparkling silver stilettos with a fake pregnant belly under her shirt.
"Stormi, I know I don't know you but I already love you," she writes. Stormi is Jenner's infant daughter, born earlier this year.
Thomas Rhett and Brett Young were in the Halloween spirit days before the holiday, rocking a set of Teenage Mutant Ninja Turtle onesies during their show in California over the weekend. Danielle Bradbery also went all out onstage — she and her concocted their best Stranger Things interpretation, with the country singer playing the part of Eleven. Also find Keith Urban and Nicole Kidman as a red ninja and Catwoman, respectfully.
Here's how country music stars got into the Halloween spirit in 2018:
Now for a Throwback! Some of the Best Halloween Costumes in Memory: