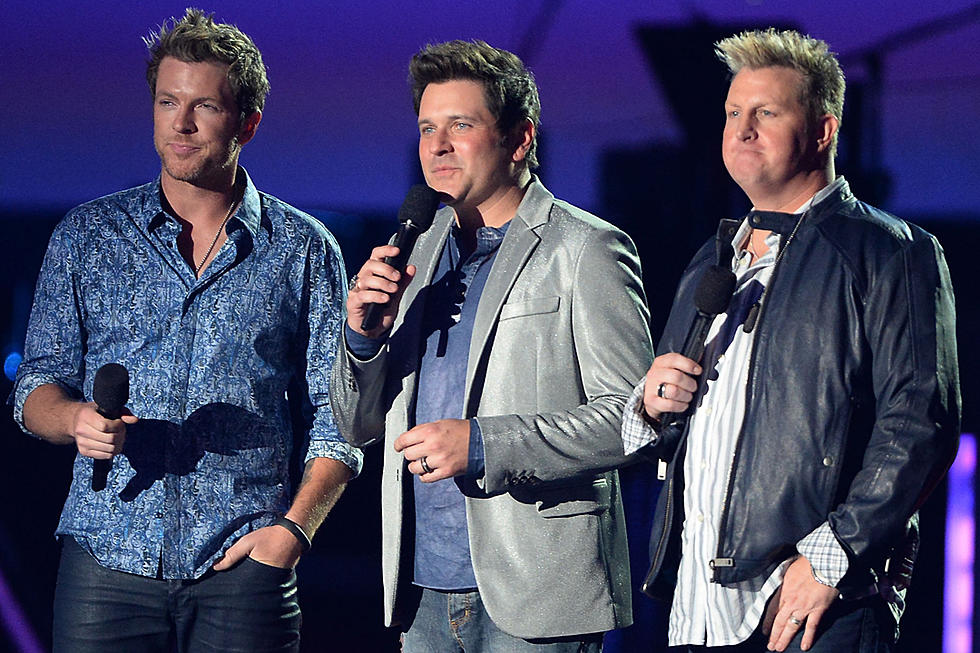 Rascal Flatts Drop Surprise New 'Jukebox' EP
Jason Merritt, Getty Images
It's the season of giving, and Rascal Flatts decided to surprise their fans with the gift of new music. The trio dropped Jukebox, a new collection of songs including three covers, on Friday (Dec. 7).
Find the country trio doing renditions of Foreigner's "Feels Like the First Time," Hall & Oates' "You Make My Dreams" and the Kenny Loggins' classic "Heart to Heart" on this project.
"We always enjoy songs that resonate with each of us individually, ones that we can all connect to," Rascal Flatts' Gary LeVox says in a press release. "These four tracks are just that — the handpicked, personal favorites and the ones we love collectively with our own fingerprint on them."
Rascal Flatts' Covers Album Has Been Years in the Making
Besides the three songs available on Jukebox, Amazon Music Unlimited subscribers also have access to a fourth cover: "Do You Believe in Love" by Huey Lewis and the News.
Of course, Rascal Flatts have long loved performing covers since their early days playing the honky-tonks in Nashville. Through the years, the group has included a number of covers in their live set — everything from Kansas' "Carry on Wayward Son" to Mötley Crüe's "Kickstart my Heart."
Earlier this year, the Flatts also covered the Maren Morris/Zedd/Grey hit "The Middle" while on their Back to Us Tour. But make no mistake — while covers are always a big hit with fans, Rascal Flatts haven't stopped doing what they do best: Rascal Flatts songs. Earlier this fall they released their current single, "Back to Life."
In addition, Rascal Flatts' Jay Demarcus announced that he would be releasing a new book, Shotgun Angels: My Story of Broken Roads and Unshakable Hope, in April 2019.
The Most Heart-Wrenching Break Up Songs? Rascal Flatts Have One