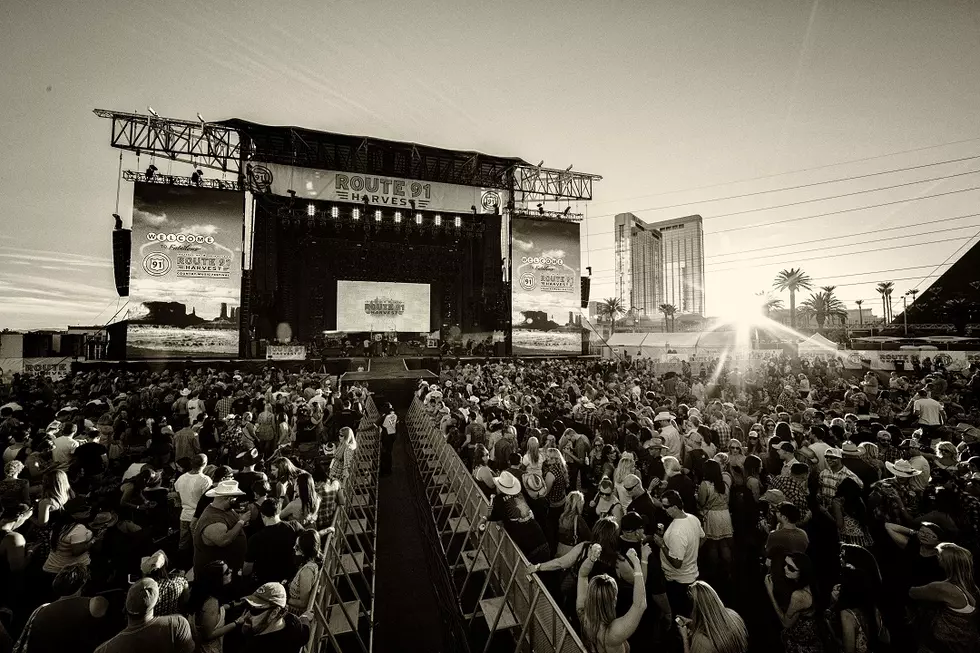 Route 91 Harvest Festival Could Return in 2019, Live Nation Says
Christopher Polk, Getty Images
The Route 91 Harvest Festival may return to Las Vegas, Nev., in 2019. During a music industry conference in Las Vegas, representatives from the festival's parent company, Live Nation, shared that they are making plans to bring the event back.
During "The Festival Promoter: Past, Present and Future" panel at the XLive Conference, Julie Matway, who is the chief operating officer of Country Nation, Live Nation's festival division, shared that the company is "working hard" on plans to bring the Route 91 festival back (quote via Amplify). The event did not occur in 2018, after it was the site of a mass shooting in which 58 people were killed and more than 800 people were injured in 2017.
"Route 91 Harvest here in Las Vegas is one of my kids," Matway told the crowd. "I am looking forward to how and when we are going to bring that back ... Hopefully we will get it online for 2019."
Live Nation President of Country Touring Brian O'Connell tells Amplify that plans are underway to revive the Route 91 Harvest Festival. He tells the website that details are forthcoming, and that organizers are working on a way to honor those who died and were injured in 2017.
The Las Vegas Review-Journal, reports that rather than returning to the Las Vegas Village, the original festival site, the Route 91 Harvest Festival would move to the Las Vegas Festival Grounds, a site located further north on the Las Vegas Strip.
The shooting at the 2017 Route 91 Harvest Festival on Oct. 1, during Jason Aldean's headlining and festival-closing set, remains the deadliest non-war mass shooting in U.S. history. In August, officials closed their investigation into the tragedy, without having found a motive; however, the FBI's Behavioral Analysis Unit is still working on a psychopathology report on the shooter.
Remembering the Route 91 Harvest Festival Shooting Victims