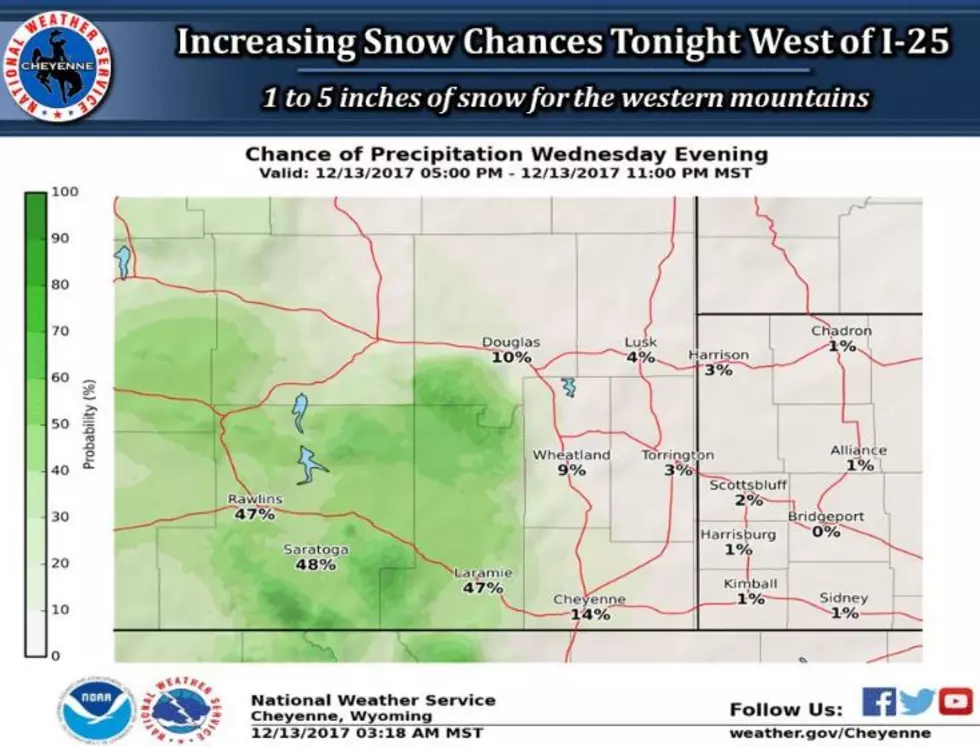 Snow Headed For Laramie Today
National Weather Service, Cheyenne, Wyoming
Laramie has been experiencing some mild weather this week, but a cold front is about to change that.
The National Weather Service in Cheyenne is predicting that a cold front will bring snow to the area west of Interstate 25. The Northern Laramie, Snowy and Sierra Madre Range are expected to get one to five inches of snow Wednesday afternoon into Thursday morning.
An inch or two of snow is expected at lower elevations west of I-25, including Laramie, Saratoga and Rawlins.
Snow will begin to fall around 4 p.m. this afternoon and continue into early Thursday morning. Expect snow flurries on Thursday morning as well. The average high for Thursday is expected to be 29 degrees.