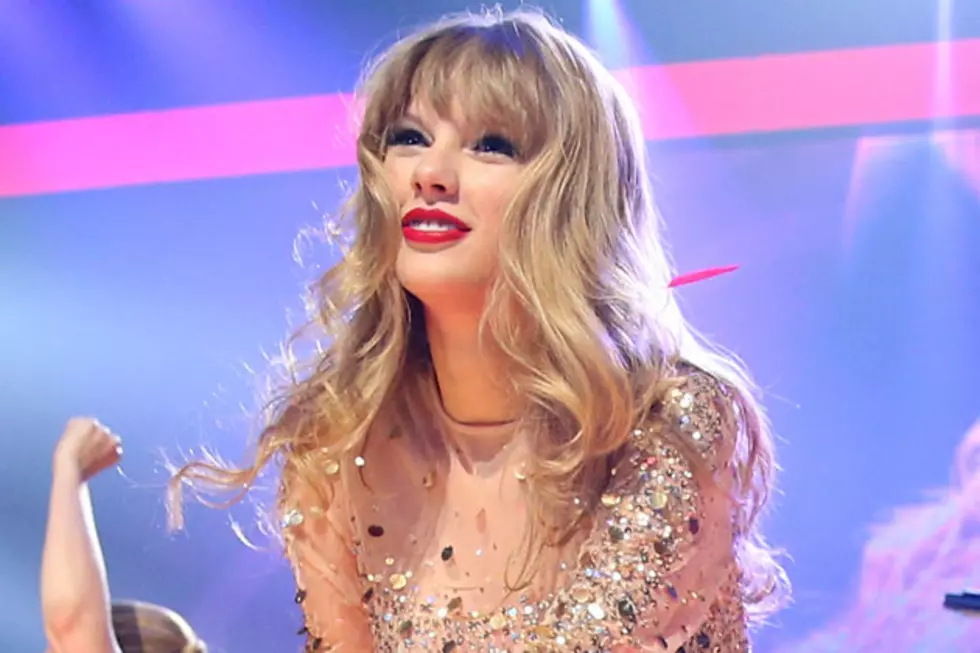 Taylor Swift's 'Mean,' 'Back to December' Get 'The Voice' Treatment
Christopher Polk, Getty Images
Taylor Swift's bluegrass-tinged 'Mean' received a complete rock makeover on 'The Voice' last night (Oct. 29), as hopeful Joe Kirkland performed a cover of the breezy tune during the newly-revamped Knockout Round.
Despite a rave review from celebrity mentor Adam Levine, Kirkland lost the head-to-head battle with fellow Team Adam rocker Bryan Keith in the showdown episode that sliced the 'One More Night' band frontman's team nearly in half.
"Joe, this way surpassed by expectations of what we were doing in rehearsals," Levine told the fresh-faced singer following the two performances. "Great job! You killed it."
Unfortunately for Kirkland, the tailor-made (or Taylor-made, we should say) country tune didn't quite suit his alt-rocker growl, proving that song choice is crucial in these 'go big or go home' moments. His competitor's straight-forward version of the Bryan Adam's Classic 'Everything I Do (I Do It for You)' earned more critical praise from the entire celebrity judge panel, which ultimately lead to Kirkland's dismissal from the show.
Tune in to NBC tonight (Oct. 30) to find out which members from Blake Shelton's team will shine, and which ones will be sent packing.
Watch Daniel Rosa Sing 'Back to December' on 'The Voice'