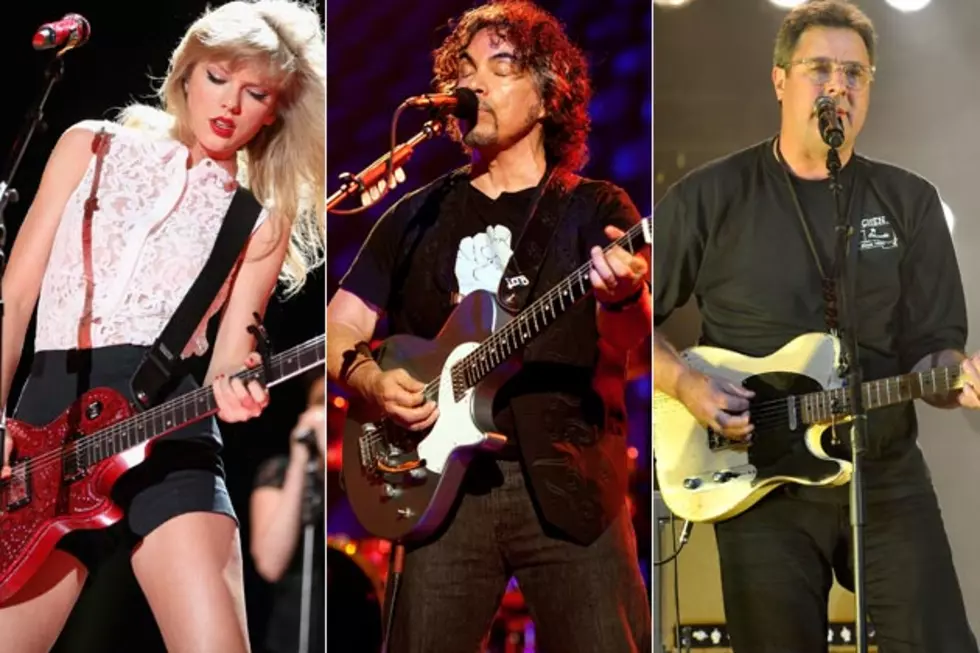 John Oates Calls in Vince Gill, Taylor Swift Producer for New Album
Christopher Polk / Erika Goldring / Frederick Breedon IV, Getty Images
John Oates, who is one-half of pop duo Hall & Oates, has a fluid new project called 'Good Road to Follow,' where he will release a single a month for the next year. It's a collaborative exercise unrestrained by the album format. The musician, whose heyday was in the '80s, has recruited both Vince Gill and Nathan Chapman, a producer who has worked with Taylor Swift, for separate tracks.
It's certainly an interesting project, since every song is done with a different producer and a different co-writer. But specifics about working with Swift's producer and Gill, such as the direction or tone of the tracks, have not yet been shared.
It's a testament to country music's scope, since Oates sought out a country artist and someone who has worked with another country act as participants. We're sure each will bring their unique flavor and flair to their respective songs.
"I reached out to the songwriters, musicians and producers that I respect and asked them if they would work with me on one individual song," Oates said about the project. "It was a pure collaboration from writing to recording. My idea was to share an intense creative experience and not get bogged down in a long drawn out album project."
Oates has also recruited Swift's onetime tourmates Hot Chelle Rae to participate. So while Swift herself is not directly involved, it's a bit of six degrees of Taylor Swift, since people she has worked with in a professional capacity are taking part.
When Oates' work with Gill and Chapman will be made available has not yet been revealed. It certainly gives country fans something to look forward to.