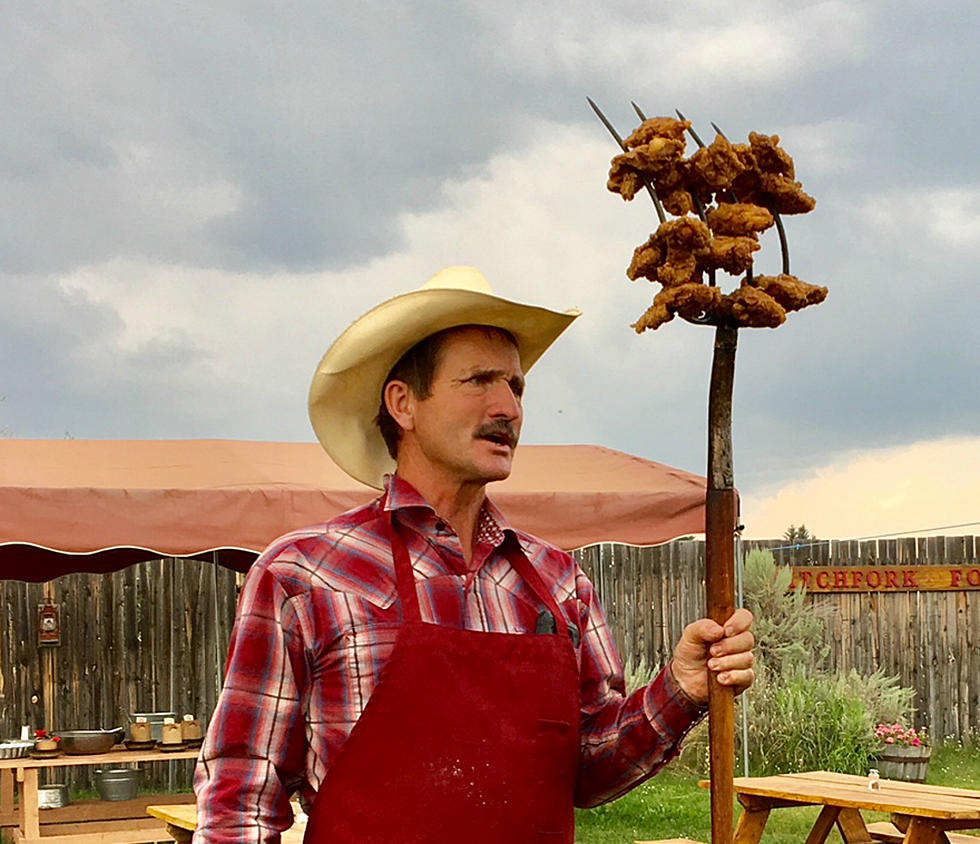 The Best Fried Chicken Isn't In The South, It's In Wyoming [REVIEW]
Rick Roddam
Every day, hungry tourists in New Orleans line up by the hundreds for the famous fried chicken at Willie Mae's Scotch House. Until this week, it was the best I've ever had. Then I went to Pitchfork Fondue in Pinedale, Wyoming.
Pitchfork Fondue is one of the most unique dining experiences in the west. It's a chuckwagon-style cookout at a rodeo arena in a small town at the base of the Wind River Mountains. I had seen them featured on the Cooking Channel and was curious to find out if meat tastes better when it's skewered on a pitchfork and baptized in a wood-fired cauldron of oil. It does.
I knew the ambiance would be rustic. I figured the steak would probably be tasty. But I had no idea how insanely good the fried chicken would be; lightly breaded, perfectly seasoned, tender, juicy, and served with an array of delectable dipping sauces. Seriously, it was better than Willie Mae's. And that's a bold statement.
If you're ever near the town of Pinedale, Wyo., check out Pitchfork Fondue and thank me later.